Richard Thunder, MD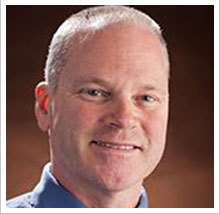 Member of Mammoth Hospital Team Since 2011
Specialties
Orthopedic Surgery
Areas of Interest
Dr. Thunder specializes in treatment of spinal disorders with also an emphasis in general orthopedic care including trauma and joint replacement. His focus is on quality of life for patients through diagnosis, physical therapy and alternative treatments.
Service Line
Orthopedics
Board Certification
American Board of Medical Specialties of Orthopedic Surgery
Education
Stanford University School of Medicine, Stanford, California - M.D. Doctor of Medicine
Medical Training
Stanford University Medical Center, Department of Orthopedic Surgery - Residency
Stanford University, Orthopedic Spine Center - Orthopedic Fellowship
Saint Mary's Fellow Stanford University - Orthopedic Fellowship
Biography
Dr. Thunder trained at the Stanford School of Medicine, as well as completing his residency and fellowship in orthopedic spine surgery at the internationally recognized Stanford Orthopedic Spine Fellowship Program. He is a member of the American Academy of Orthopaedic Surgeons, a qualified medical examiner, and is a former Chief of Orthopaedics at Scripps Memorial Hospital, La Jolla, California.
Dr. Thunder has his pilot's license and enjoys flying, mountain biking, and snowboarding.
Associations
Fellow, American Academy of Orthopedic Surgeons
California Orthopedic Association
San Diego County Medical Society
Qualified Medical Examiners