Mammoth Orthopedic Institute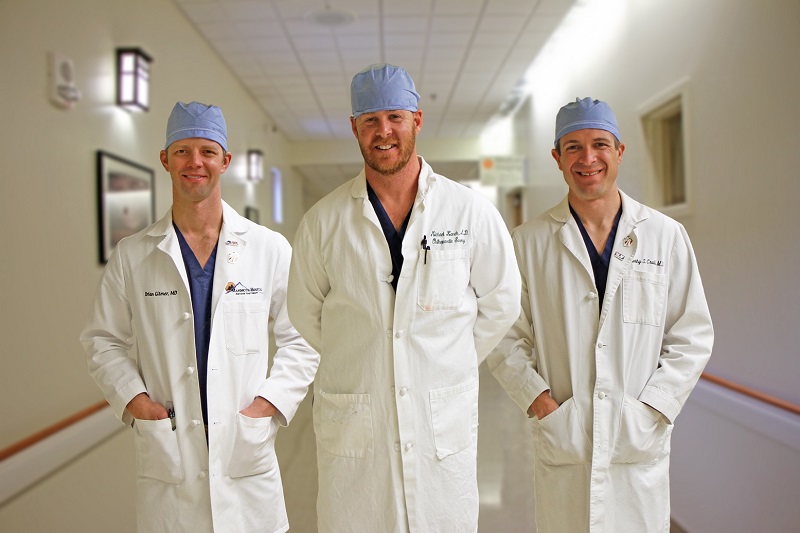 Drs. Karch and Crall founded Mammoth Orthopedic Institute with the vision of advancing and integrating musculoskeletal care in the Eastern Sierra. To that end, Dr. Gilmer joined the team in 2014. Our partners from the Torrey Pines Orthopedic Group in San Diego round out our services with specialty care in hand, foot and ankle, spine and trauma surgery.
The physicians and staff at Mammoth Orthopedic Institute strive to provide the best orthopedic care possible to the residents and visitors of the Eastern Sierra. Like most residents here, our staff likes to play too! We understand what it's like to be out of the game because of an injury. Our mission is to get you back to the things you love as fast as possible.
The Institute also sponsors educational meetings, research and teaching, to maintain academic vigor in their approach to treating patients.
Our team of surgeons, physicians, physician assistants, athletic trainers, orthopedic technologists and our entire office staff consider it a privilege to work with the residents and visitors to this area. Our pledge is to provide meticulous care, in an accessible, down-to-earth environment this area is known for.