Michael Karch, MD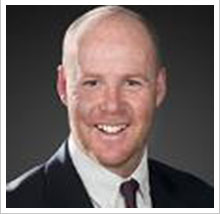 Specialties
Orthopedic Surgery
Areas of Interest
Dr. Karch specializes in orthopaedic trauma, AO philosophy. His skillset includes complex peri-articular trauma, joint replacement surgery including anterior total hip replacement, total knee replacement, advanced arthroscopic techniques for the knee, as well as general orthopedics, hand, foot and ankle.
Board Certification
American Board of Medical Specialties of Orthopedic Surgery
Education
Georgetown University School of Medicine, Goergetown, Washington D.C. - M.D. Doctor of Medicine
University of Delaware College of Arts and Sciences, Newark Delaware - B.A.
Medical Training
Loma Linda University Community Medical Center, Loma Linda, California - Internship
Georgetown University School of Medicine, Georgetown, Washington D.C. - Residency
Taos Orthopedic Institute. Taos, New Mexico - Fellowship
Biography
Michael Karch, M.D. specializes in orthopedic trauma and complex joint reconstruction of the hip and knee. He has been in practice in Mammoth Lakes, CA since 2003 and is a founding member of the Mammoth Orthopaedic Institute.
Dr. Karch completed his undergraduate studies at the University of Delaware and graduated with Honors from the Georgetown University School of Medicine in 1995. Following a Surgical Intern year at Loma Linda University Medical Center and additional years of general surgery, he completed his orthopedic surgery training at Georgetown. Dr. Karch completed a fellowship in Sports Medicine and Trauma under the direction of Jim Lubowitz, M.D. at the Taos Orthopaedic Institute, in Taos New Mexico. He then underwent Post-Fellowship training in Advanced and Masters AO trauma and reconstructive techniques under the direction of Jeff Mast, M.D. both domestically and in Europe.
Dr. Karch is the founder of the Mammoth Winter Biathlon, the largest citizen Nordic ski and marksmanship event in the United States. He founded of the Mammoth Mass Casualty Seminar (Currently the International Disaster and Austere Medicine Seminar) and Co-Founder of Mammoth Medical Missions 501C3. He is the co-inventor of Smart Medical Device, Inc., an innovative drilling technology for orthopedic surgery and holds multiple patents in this technology.
Dr. Karch is an Associate Clinical Professor of Orthopedics at both The Georgetown University School of Medicine and the University of Nevada School of Medicine. This Fall, he will begin teaching orthopaedic surgery at the Moraa Educational Complex, an all-women's School of Medicine in Kabul, Afghanistan. Dr. Karch has been a Team Physician for the United States Ski and Snowboard Team since 2002 covering the Nordic Combined and Ski Jumping World Cup Competitions and has served as personal physician to numerous Olympic athletes
Dr. Karch was one of the first physicians on site at Ground Zero on September 11, 2001 and has led Forward Surgical Teams to many International disaster and conflict zones since that time. He has received two letters of commendation from the President of the United States of America for these actions and has been recognized internationally by the United Nations and the Philippine, Mexican and Nepali Governments for his humanitarian work and instruction in Mass Casualty Medicine. He lectures domestically and internationally on Mass Casualty, Mass Shootings and Terrorist Inflicted Injury Patterns for the Civilian Physician.
Dr. Karch has completed 53 marathons, 6 Iron-Distance Triathlons and is a 2-time finisher of the Badwater 135 mile Ultra-marathon race across Death Valley, touted as the most challenging human endurance footrace on Earth. He, his wife, Kim Escudero, MD, a Board Certified Pediatrician, and their three children own and operate a 200 acre, grass fed cattle, sheep and poultry ranch in Lexington, Virginia.
Teaching or Professional Positions
Team Physician
Gold and Silver Medal winning United States Nordic Combined Ski Team; Vancouver, Canada 2010.
Team Physician
Team Running USA Silver and Bronze medals Men's and Women's Marathon Athens, Greece 2004. Team Physician for the United States Ski Team since 2002.
Founder: Mass Casualty/Disaster Preparedness Training
Unique approach to Mass Casualty Training involving the use of human cadavers for the entire Surgical and Emergency Room teams as well as EMS/Fire.
Medical Director: Mammoth Mountain Teams
Coordination and oversight of all snow discipline athletes on Mammoth Mountain, USA; 3rd largest ski area in North America. (Alpine, Downhill, Alpine GS and Slalom, Nordic, Snowboard, Biathlon, Freeride, Ski-cross, Boarder-cross.)
Medical Director: Mammoth Ski Patrol
Coordination, instuction, and oversight of on Mammoth Mountain amd backcountry mountain rescue operations.
Chairman: Department of Orthopedic Surgery
Mammoth Hospital, Mammoth Lakes, California
Founder: Mammoth Winter Biathlon
North America's largest winter Biathlon combining cross country ski racing and marksmanship.
Associate Professor of Orthopaedic Surgery
Associate Professor of Orthopaedic Surgery. Georgetown University School of Medicine.
Visiting Clinical Instructor Orthopaedic Surgery: Moraa University School of Medicine. Kabul, Afghanistan.
Professional Memberships
Associate Clinical Professor Orthopaedic Surgery – University of Nevada. 2005-present
Mass Casualty Instruction – Director/Instructor – Annual Course
Mass Casualty Advanced Training – AAOS/Society of Military Orthopaedic Surgeons
Mass Casualty On Call – AAOS on Call Domestic/Foreign Disaster Surge Team
AO Co- Director – AO Trauma Fellowship. Mammoth Lakes, CA A
O Faculty – AO Operating Room Personnel Course – San Francisco, CA. 2008
AO Faculty – AO Operating Room Personnel Course. Mammoth Lakes, CA 2003- Present
Alpha Omega Alpha Honor Medical Society – Georgetown University School of Medicine
Honors and Awards
Alpha Omega Alpha Honor Medical Society – Georgetown University School of Medicine
"String of Pearls" Resident Teaching Award – Georgetown 1999, 2000, 2001, 2002
"Mother of Pearl" Resident Teaching Award - Georgetown 1999, 2000, 2001
Hugh Huffy Surgical Resident Teaching Award - Georgetown 1997
Bridget Foster MacNamara Graduating Senior Award in Anesthesia - Georgetown 1995
Related Documents