Chelsea Brown, PA-C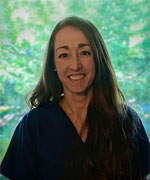 Specialties
Orthopedic Surgery and Trauma
Family Medicine
Education:
Medical University of South Carolina - Masters in Physician Assistant Studies
State University of New York- Health Science B.S, EMT-B
Biography
Chelsea Brown grew up in Northern Vermont. From very early on she had a natural draw for competition, sports, and medicine. She went to The Ohio State University to play NCAA Division I Soccer. She transferred after her freshman year to State University of New York, to pursue their leading Health Science & Technology curriculum. During her undergraduate studies she was awarded annually the Academic All American while maintaining her EMT certification. After completing her Masters in Physician Assistant Studies with a US NAVY scholarship she began her NAVY career in Family Medicine. She has served her country for over a decade, rising to the rank of Lieutenant Commander where she supported the MARINES at a Forward Operating Base in Afghanistan. Here her 'hands-on' surgical combat experience put a sharp edge on her Orthopedic and Trauma skills. After five years in a busy Central Washington Total Joint Replacement and Trauma practice she is excited to call Mammoth home. Chelsea and her husband Zack enjoy being parents of three kids, backcountry split boarding, running, fishing, physical fitness, and overall health and wellness.