Timothy Crall, MD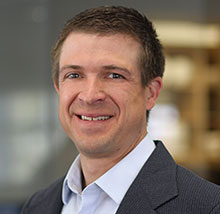 Specialties
Orthopedic Surgery
Orthopedic Sports Medicine
Areas of Interest
Dr. Crall's special interests include treating skiing and snowboarding athletes. He specializes in arthroscopic and open reconstruction of shoulder, knee and hip problems, such as rotator cuff tears, shoulder instability, meniscus and ACL tears, and hip impingement and labral tears. He recently published a new technique for ACL reconstruction with quadriceps tendon autograft, a promising new procedure for high-level and more aggressive athletes.
Dr. Crall also maintains subspecialty certification in Sports Medicine from the American Board of Orthopaedic Surgery.
Board Certification
American Board of Orthopaedic Surgery, Orthopaedic Surgery
American Board of Orthopaedic Surgery, Orthopaedic Sports Medicine
Education
Washington University in Saint Louis School of Medicine, Saint Louis Missouri - M.D. Doctor of Medicine
Franklin and Marshall College, Lancaster, Pennsylvania - B.A.
Medical Training
Beth Israel Hospital, Boston, Massachussetts - Internship
Harvard University Combined Orthopaedic Residency Program, Boston, Massachussets - Residency
Taos Orthopedic Institute. Taos, New Mexico - Fellowship
Biography
Dr. Crall grew up in the Brunswick, Maine area. When he first visited the Eastern Sierra, he found a lot of similarities to Maine in the small town atmosphere with plenty of outdoor recreation. He liked what he saw so much in a 20-hour visit that he moved here shortly thereafter. Aside from keeping up with his kids, Dr. Crall enjoys skiing, biking, hiking, brewing his own beer, and golfing.
Teaching or Professional Positions
Teaching and research are fundamental to Dr. Crall's approach to treating patients. He serves as a Clinical Assistant Professor of Orthopedic Surgery for the University of Nevada School of Medicine. He co-founded Mammoth Orthopedic Institute to expand orthopedic research on the unique population of active residents and visitors in the Eastern Sierra. Part of this endeavor enables patients to track their results against national and local averages, and allows the surgeons at Mammoth Hospital to study new and innovative treatments to best take care of their patients.
Dr. Crall serves as a team physician for the United States Ski Team. He is also the Medical Director for the Mammoth Mountain Ski and Snowboard Teams.
Professional Memberships
Dr. Crall is a diplomate of the American Board of Orthopaedic Surgery. He is also an active member of the Arthroscopy Association of North America, and the American Orthopaedic Society for Sports Medicine.
Honors and Awards
Dr. Crall's research on shoulder instability recently received national recognition, winning the 2012 J. Whit Ewing Award from the Arthroscopy Association of North America.
Personal Statement
John Muir said, "The mountains are calling, and I must go." In the Eastern Sierra, we are blessed with surroundings that beckon us to explore, ride, ski, hike, run, climb, paddle, and swim our way through the wilderness. Most first-time visitors to the Eastern Sierra are immediately impressed by the sheer scale of the landscape, and I was no different when I first visited Mammoth. However, it didn't take long before I realized the real richness of this area was a resource of a different kind: the people. People here embody the ruggedness of the terrain in their approach to life. Their zeal for living and playing here is humbling.
I am blessed and lucky to help care for people like this, a "dream team" population. My approach to care is first to provide an accurate diagnosis to a problem, which for some people is all they are looking for. Next the art of medicine comes into play, because treatments rarely fall into a one-size-fits all or cookbook approach. My mission is to provide patients with the most up-to-date knowledge available, and lay out their choices simply and clearly. Usually the best treatment for the mind and the body is one that fits into your approach to life. Sometimes this means surgery, but if there is a way to avoid surgery I almost always try to do so. In our office, you should expect friendly service, an honest and thoughtful opinion, transparency in your records, and honed technical skill in any procedure that is performed.
So much of enjoying this area depends on the musculoskeletal system that, for many people, the orthopedist becomes their primary care provider. For me, the real joy of medicine is following people on this part of the road of their life.