In The News
November 2020
Congratulations Brandon Welcome!
Brandon is in his second year of med school at UNR School of Medicine and participated in a research article with the Mammoth Orthopedic Institute Research Team. He did a poster presentation on "Comparison of manual hand drill versus an electric dual-motor drill for bedside craniotomy" at Northern Nevada American College of Physicians Poster Symposium at UNR IM Clinic, 2020 Regional Medical Education Conference Research Symposium hosted by Student National Medial Association and American College of Physicians Nevada Poster Symposium.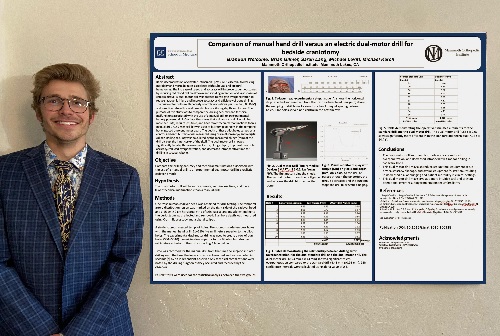 Congratulations to Dr. Gilmer for being named one of the top CORR reviewers for 2020 for his service to orthopedic research and the Clinical Orthopaedics and Related Research® journal!
Reviewers on this list completed four or more reviews between September 2019 and August 2020 (we set these dates so we can compile the list in time for the December print issue), and had an average review score in the "excellent" range. This is a special group; only about 5% of the reviewers who contributed this year can claim this achievement. The December issue of CORR acknowledges your contribution by listing you on the top reviewer list, and also by describing what it takes to make this list in a related editorial in that same issue of CORR.
Thank you for your contribution!
Congratulations to Dr. Gilmer, Dr. Kassam and Matthew Peters for your recent publication in Arthroscopy Techniques. "Needle arthroscopy may provide several potential advantages over standard arthroscopy. The smaller camera size and weight allows for a minimally invasive and percutaneous approach with decreased fluid use." At Mammoth Hospital, we have been actively using needle arthroscopy in the knee and shoulder and look forward to using it in more joints in the future.
To Read More Diagnostic and Therapeutic Elbow Arthroscopy Using Small-Bore Needle Arthroscopy . Thank you to the team at Sequoia Surgical, Inc. for letting us use your lab.
You are going to see some new faces in orthopedics during the next 6 months. Mammoth Orthopedic Institute and Mammoth Hospital has joined forces with Lake Tahoe Sports Medicine Fellowship Program. The Fellowship is a 12 month program focused on the orthopedic surgery sub-specialty fields of sports medicine and sports trauma. The clinical component of the Fellowship includes approximately 10-15 surgical cases per week and two days of clinical examination, diagnosis and treatment in the office setting. Surgical cases are focused on knee arthroscopy, shoulder arthroscopy, shoulder and knee ligament reconstruction, and operative and non-operative treatment of extremity trauma treatment of the aging athlete.
Dr. Evan Corning will be with Drs. Gilmer and Crall in the clinic and operating room from November- January. Dr. Matthew Fournier will be joining us from February- April.
Thank you to Owens Recovery Science for coming to Mammoth to train and certify our Athletic Trainers and Physical Therapist in blood flow restriction (BFR). As you can see in the pictures, our athletic trainers tried several applications of the BFR to get a good sense of what our patients will be experiencing during their therapy treatments. The ORS website discuss the indications for Blood Flow Restriction therapy use are:
Diminish atrophy and loss of strength from disuse and non-weight bearing after injuriesIncrease strength with only 30% loadsIncrease hypertrophy with only 30% loadsImprove muscle endurance in 1/3 the timeImprove muscle protein synthesis in the elderlyImprove strength and hypertrophy after surgery Improve muscle activation Increase growth hormone responses
This treatment will soon be available in our Mammoth Hospital Physical Therapy departments.
October 2020
Cartilage-restoring procedures to the knee enhance the quality of life for the patient and prolong the need for a joint replacement surgery. If caught in the early stages between onset of symptoms and advanced osteoarthritic changes, we have more options to prolong the life of your knee. The Washington Post had a recent article about an athlete's journey, you can read that article here:
You can read about Joint Preservation at Mammoth Hospital here
September 2020
Congratulations to Brandon Welcome, Sarah Lang, Dr. Gilmer, Dr. Levitt and Dr. Karch for publishing their article in Interdisciplinary Neurosurgery: Advanced Techniques and Case Management. Comparison of Manual Hand Drill Versus an Electric Dual-Motor Drill for Bedside Craniotomy. The article is available here: https://doi.org/10.1016/j.inat.2020.100928
August 2020
We have a new team member! Please welcome Chelsea Brown, PA-C. Chelsea grew up in Northern Vermont. From very early on she had a natural draw for competition, sports, and medicine. After completing her Masters in Physician Assistant Studies with a US NAVY scholarship she began her NAVY career in Family Medicine. She has served her country for over a decade, rising to the rank of Lieutenant Commander where she supported the MARINES at a Forward Operating Base in Afghanistan. Here her 'hands-on' surgical combat experience put a sharp edge on her Orthopedic and Trauma skills. After five years in a busy Central Washington Total Joint Replacement and Trauma practice she is excited to call Mammoth home with her lovely family!
She joins Dr. Knecht, our foot and ankle specialist, and will soon be seeing patients in both Bishop and Mammoth.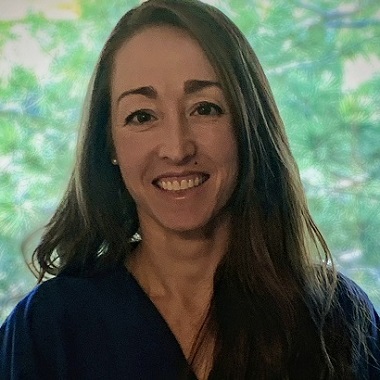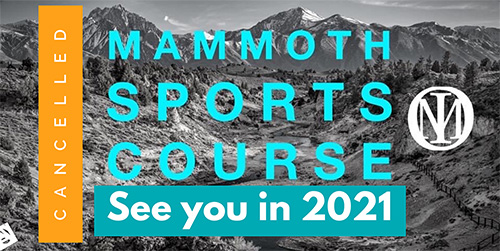 We are sad to announce that we have cancelled this year's Mammoth Sports Course out of an appropriate amount of caution. While we know that most of you would probably love to come take a break in the mountains, we recognize that most of you are not going to be in a place to make the journey to Mammoth in August. We are looking forward to seeing everyone again in August 2021. This was a very difficult decision for all of us, but we firmly believe that it was the right call. We hope that all of you are staying healthy and can use this time to take a sabbatical of sorts.
The Mammoth Sports Course has always been a place for us to speak candidly and openly, not just about the successes, but of the real struggles and failures that come with playing this game of trying to get people better. Hopefully we can all use this time to reflect upon the struggles in our own lives and practices in order to get ourselves better and come back stronger. Our team at the Mammoth Orthopedic Institute is looking for ways that we can continue to collaborate throughout the year during this time of social distancing and continue our traditions of interprofessional collaborations such as journal clubs and conferences. We highly value our time with all of you each year that allows us the opportunity for candid discussion. If you would ever like to join us for one of these events either in Mammoth or remotely please let us know. If you just want to chat or discuss a case, we would love to hear from you about that as well.
July 2020
Here is information regarding elective orthopedic surgery cases and COVID-19. While elective surgical cases resumed, this article talks about the modifications to standard protocols during the pandemic.
May 2020
Congratulations to Dr. Gilmer, Ryan Quinn and Sarah Lang, on their recent publication in Arthroscopy Techniques about needle arthroscopy in knee surgery. Great job MOI research team.
March 2020
Dr. Brian Gilmer participated in a panel discussion on "Breakthrough" about Nanoarthroscopy in Naples, FL. Our surgeons at Mammoth Orthopedic Institute are the first people on the west coast performing Nanoarthroscopy in the shoulder and knee.
Please review the most up-to-date information for Mammoth Hospital regarding COVID-19 on their main page. Our Hospital Incident Management Team is working diligently to continue to provide the best care and communication to our patients and staff in the Eastern Sierra.
If you have an appointment scheduled with our orthopedic office and have developed a high fever or dry cough, please call: Mammoth 760-924-4084 or Bishop 760-872-7766 to reschedule or to set up a video or phone appointment with our providers. We appreciate you keeping your health and the health of our staff in mind.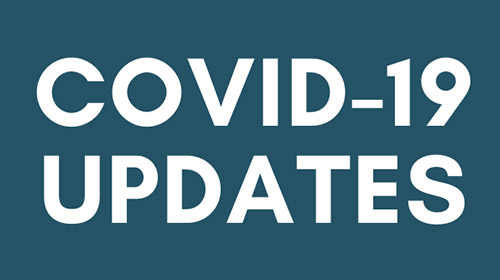 February 2020
Dr. Timothy Crall traveled with the US Mogul and Freestyle Team to Deer Valley, Utah for the World Freestyle Championships.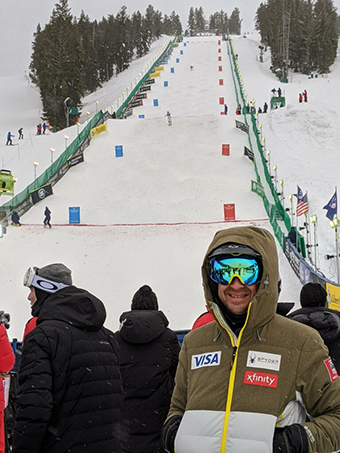 Congratulations to local PA student Matt Irons, Sarah Lang, and Dr. Gilmer for their recent publication. A case report on Repair of Patellar Tendon Avulsion from the Tibial Tubercle can be found here.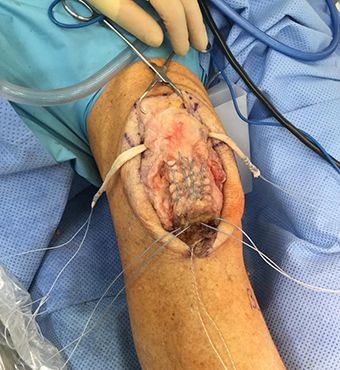 January 2020
Dr. Gilmer presented two posters on smart drilling technology at the Orthopedics Today Conference in Poipu, Kauai. Congratulations to Sarah Lang, Scott Baskerville, and our research teams. Special thanks to our collaborators Smart Medical Devices Inc. and Florida Institute of Technology.
Dr.Gilmer flew to Naples, FL in January for the filming of a session of "breakthrough" on a panel session about nanoarthroscopy.
December 2019
Dr. Gilmer has been designated as a Distinguished Arthroscopy Leader by the Arthroscopy Association of North America for his outstanding leadership in our practice, his continued efforts in research and educating medical students and doctors to further their career. To learn more about the AANA, click here.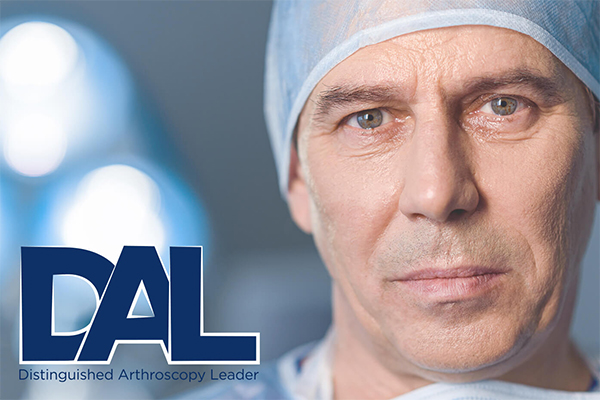 Congratulations to local medical school student Benjamin Lee, Dr. Gilmer and Sarah Lang. Our recent article titled A Modified SpeedBridge Technique for Retracted or Delaminated Rotator Cuff Repairs is now available online.
November 2019
Zack Smitheman, ATC lead a skills day for our clinical staff to enhance our skills with brace fitting and casting.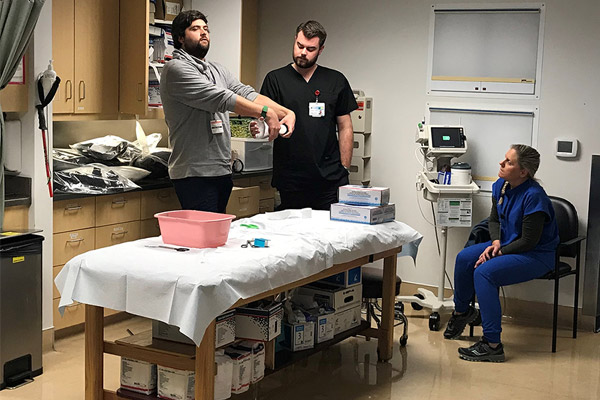 We are proud to be leading the state and nation in nanoarthroscopy. This new technology uses a 2mm camera which is half the size of a standard arthroscope.
Nanoarthroscopy requires much less of the fluid which can cause swelling and pain after surgery. Patients have been able to walk out after their procedure and have only bandaids for dressings.
The early results are very encouraging and we are working to continue expanding the possibilities of speeding recovery and decreasing pain after knee and shoulder surgery.
Nanoarthroscopy is taking the technology in your smart phone camera and applying it to orthopedic surgery.
Mammoth Hospital and Mammoth Orthopedic Institute held the 16th annual Fall Trauma Refresher Course last weekend in preparation of the 19/20 ski season. Everything from fundamentals to new innovations was covered. Our team is ready for the winter weather. Thank you to all who participated and prepared themselves to provide the best care possible this coming year.
Thank you DePuy Synthes, USA, Smart Medical Devices, Inc., and Westin Monache for sponsoring our event.
Karly Dawson, PA-C has passed her certificate of advanced qualification (CAQ) in Orthopedics! Only a small fraction (less than 5%) of physician assistants obtain this level of certification.
Applicants must have over 4,000 hours of subspecialty experience over at least 2 years, complete 150 hours of certified continuing education in orthopedics and pass a standardized 2 hour exam. No small feat but worth the effort to treat patients at the highest level possible. Way to go Karly!
October 2019
Dr. Gilmer traveled to Washington to teach at the University of Washington Arthroscopy boot camp lab. While there he also got to celebrate Dr. Doug Hanel, his former program director, for his contributions to the training of a great many residents and fellows during his career.
Orthopedic Surgeon, Stephen Knecht
September 2019
Mammoth Hospital was recognized at the recent Mammoth Unified School District Board Meeting for the athletic training outreach program and dedication to our local sports programs. Our athletic trainers support the high school year round in their athletic endeavors, offering evaluations, daily rehabilitation of athletic injuries, emergency care and field and court side coverage. Thank you MUSD for the recognition.

We are proud to announce we Mammoth Hospital and Mammoth Orthopedics Institute has been approved as an FDA approved beta trial site for the SMARTDrill 6.0. The SMARTdrill 6.0 measures depth in real time, enabling surgeons to detect impending cortical and joint penetration at varied skive angles without the routine use of fluoroscopy. Using the SMARTdrill 6.0 consistently as a depth measurement tool enables surgeons to save time, improve safety and control costs. The device's accurate depth measurement eliminates the need for conventional depth gauges that plunge, reduces the number x-rays needed, and minimizes the wasting of mismeasured screws.

We are excited to report that Dr. Gilmer and Dr. Crall recently completed their first 'nano' arthroscopy in both the shoulder and knee. While we have been using this new technology diagnostically for some time, we recently trialed doing complete procedures with very encouraging results. The instruments are half the size of standard arthroscopy instruments and required much less fluid which we anticipate will lead to less post-operative pain and swelling. This opportunity has us hopeful that we will see soon see a time where we can operate with both hands and be free from one hand always holding the camera. The lighter size and weight of the camera and light source are making a lot of new things possible. Dr. Knecht hopes to move be able to utilize this in the future for his ankle arthroscopy procedures as well.

Our fellow surgeons from Sacramento are hosting "Northern California Shoulder and Elbow Course" on October 5, 2019. They have sold out for the 2019 course but you can still contact them to be placed on the waitlist.

Orthopedic Surgeon, Brian Gilmer
August 2019
As the 4th annual Mammoth Sports Course comes to a close, we would like to thank those attendees and sponsors that made the 2019 course, the best one yet! We appreciate the unique atmosphere that you all bring to the course. Hats off to our Founding Partners: Mammoth Hospital, Mammoth Mountain, and Pacific Medical and our Gold Level Sponsors: Arthrex, Sequoia Surgical and Stryker. We look forward to hosting you in 2020!
July 2019
Nike Fun 5K – Mammoth Lakes, CA
Mammoth Lakes first annual Nike Fun 5K began what is likely to be a yearly hit! The morning kicked off with an exciting 3.1 mile run through Mammoth Lakes which began and ended in Mammoth Creek Park. The weather was an excellent cool sunny summer morning which made for enjoyable milling around the visitor tents after the race. Nike shoes were demoed, Cliff bars were sampled, and Normitek boots were tested. It was an excellent environment for the debut of our new Foot and Ankle specialist, Dr. Knecht, to the runners of Mammoth Lakes at the MOI tent. Athletes visited to ask questions about various injuries they had sustained, and were pleased to be educated with holistic recovery techniques from Dr. Knecht and his Athletic Trainer, Abigail Keough.

Please join us on July 9th and 10th to meet Dr. Knecht! On Tuesday, July 9th, Dr. Knecht will be in our Bishop Physical Therapy office at 5PM and Wednesday, July 10th in the Mammoth Physical Therapy office. To schedule an appt. please call 760-924-4084. He will start seeing patients on July 9th.
June 2019
Zack Smitheman and Ethan Simpson recently helped out with the US Snowboarding Slopestyle team at Mammoth Mountain. The 22 Professional and Development team athletes were in Mammoth for two weeks, for a preseason training camp. Look at that view!!!
KASD Education Foundation Celebrates Class of 2019 Graduates!
On June 4th, the Kutztown Area School District graduated 111 students in their 103rd commencement ceremony. Miss Madison Keiser earned the title of Class of 2019 Valedictorian, and Mr. Alexander Graff was named 2019 Salutatorian. The Education Foundation awarded these scholars with the annual John & Laila Silan Valedictorian & Salutatorian Scholarships. In total, the Foundation presented 51 awards to graduates during Senior Awards Night and Commencement, totaling over $43,000. The students and the Foundation are grateful to our many donors for their ongoing support!
Dr. Michael Karch, the Education Foundation's "2019 Distinguished Alumnus" presented an impassioned speech to the graduating class, inspiring and motivating them to achieve great heights. He challenged the class to teach, mentor and volunteer, and to see the world, so that they can appreciate what they have. Dr. Karch emphasized that struggle builds character, and that the graduates, now part of our KASD alumni team, must carry the baton as part of our relay, and strive to be exceptional.
Dr. Karch was honored earlier in the week at an Education Foundation reception to which Karch friends and family were invited, along with KASD-EF donors. Dr. Karch, along with fellow 1987 classmates Rob Howard and Andrew Brett, the 2017 Distinguished Alumnus.



Register now for the 4th Annual Mammoth Summer Sports Course!
The Mammoth Sports Course will be held August 8-10th, 2019. It is intimate and highly interactive, based heavily on discussion of clinical cases - including your own. The open schedule allows ample time for having fun with family and friends and enjoying summertime in the mountains - mountain biking, cycling, trail running, hiking, and more. Spouses and family are encouraged to come. Other sports medicine professionals are also welcome, so please feel free to spread the word within your practice (Continuing ed credits for nurses, PAs, athletic trainers, physical therapists, etc.) and among your colleagues.

April 2019
Congratulations Dr. Karch! Kutztown Area School District has announced the recipient of the 2019 Distinguished Alumni of the Year, Dr. Michael Karch, MD, KAHS Class of 1987.
Dr. Karch will be honored by delivering the commencement address to the Kutztown Area High School's graduating Class of 2019.
Dr. Crall spoke at the West Coast Sports Medicine Symposium in Freemont, CA. His two talks were on quadriceps tendon ACL reconstruction and rotator cuff repairs.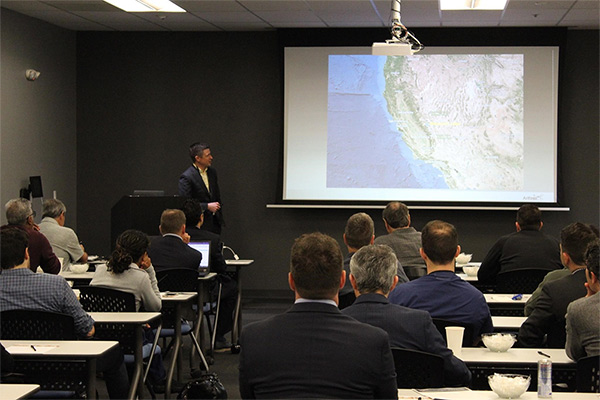 Michael M. Karch, M.D., F.A.A.O.S and the Joint Reconstruction Team at Mammoth Hospital's Mammoth Orthopedic Institute are early adopters of newly released Computer Navigation Techniques for the Direct Anterior Approach Hip Replacement Surgery.
JointPointTM Computer Navigation System was recently released by the FDA and has been incorporated into the Mammoth Hospital workflow. "It is unbelievable technology," says Karch, who is an Associate Professor of Orthopaedic Surgery at the Georgetown University School of Medicine. Karch, who has been doing Direct Anterior Approach hip replacements at Mammoth Hospital since 2005 and joint replacements in Mammoth since 2003 was an early adopter of the Direct Anterior Approach Hip Replacement, which has now proven itself superior to other described hip approaches. "Now, If I want to put the hip component in the ideal position of 40 degrees relative to the floor and 20 degrees facing forward, I get 40 and 20 every time. There is no guesswork. I walk out of the operating room knowing that we have done the absolute best for every patient, every time. This is all about confidence for myself and for my patients."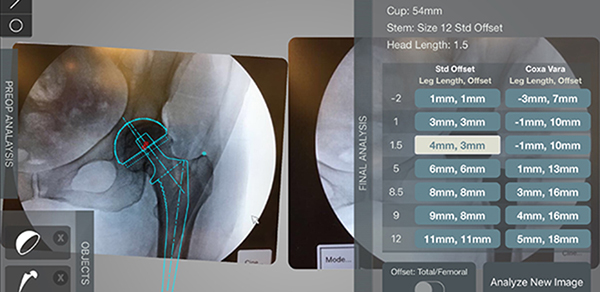 Mammoth Mountain Ski Patrol invited Dr. Gilmer to give a talk to the ski patrollers. The ski patrollers are the first line on contact for injuries as they occur on the mountain. Dr. Gilmer's talk focused on lower extremity anatomy review and case studies from injuries that occurred this past ski season. The goal is provide awareness and improve communication between Mammoth Hospital and the pre hospital responders from Mammoth Mountain Ski Patrol.
March 2019
Congratulations to Dr. Gilmer and Sarah Lang for presenting their research on dual motor drills at the annual American Association of Orthopedic Surgeons meeting in Las Vegas March 12th-March 16th Great work!
March is NATA month, and our Athletic Trainers have been busy providing medical care to Mammoth High School, Bishop High School and the Mammoth Mountain Ski and Snowboard team athletes. We have implemented preseason computerized cognitive baseline concussion testing, as well as functional movement screens for these athletes. Through this, we have been able to pinpoint weaknesses to help decrease injuries. We have also applied for applied for a continuation of the NATA Safe Sports School award, which champions safety and recognizes secondary schools that provide safe environments for student athletes. The award reinforces the importance of providing the best level of care, injury prevention and treatment.
February 2019
Dr. Gilmer travelled with team USSA to provide medical coverage at the FIS Park City World Championships Big Air Competition. Congratulations to Julia Krass on her podium win and special thanks to all the team USSA therapists, athletic trainers and coaches who make it happen for these athletes.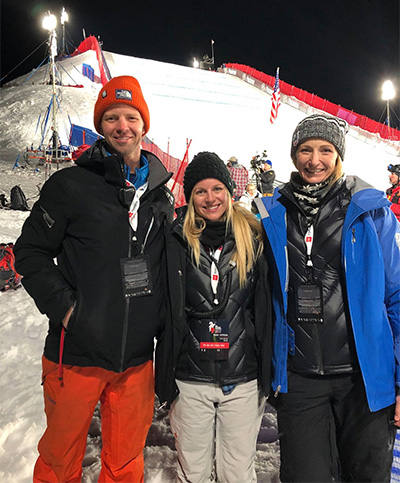 January 2019
The Junior World Ski Championships were held in Lahti, Finland from January 19th through January 27th. The event started with the U20 sprint races and culminated with the cross country team relay. Coach Fish led the U20 men's relay team to the first gold medal in the history of the United States at a Junior World Ski Championship. Pete Dickinson, DPT and Ethan Simpson, ATC provided care for twenty-two different athletes over nine days of competition. This resulted in a total of seventy-six, thirty minute treatment sessions not including race coverage. The temperature hovered at the low end of the legal racing limit for the majority of the races. Overall, the event was a huge success for both individual athletes and the United States Ski Team as a whole!
December 2018
Check out this new video highlighting MOI as a site for innovation and forward thinking in orthopedics and sports medicine.
Dr. Karch talks about the benefits and challenges of working in our remote mountain community in this nationally circulated orthopedic magazine.
November 2018
Dr. Gilmer was awarded the honor of being named one of the top CORR® reviewers for 2018 for his completion of reviews of orthopedic research. His reviews average a score of "excellent". This is a special group; only about 5% of the reviewers were recognized with this achievement.
Congratulations, Dr. Gilmer! What an honor.
October 2018
Dr. Crall recently traveled with the U.S Ski and Snowboard Moguls team first pre-season on-snow training in Zermatt, Switzerland.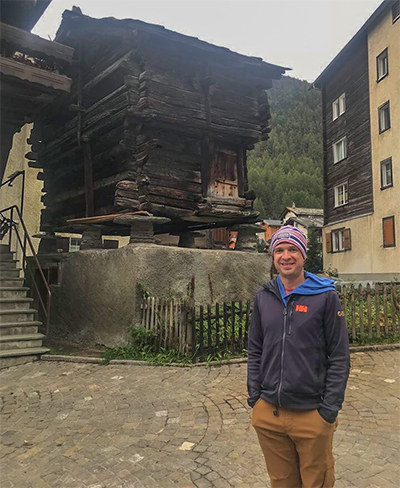 With the orthopedic surgical advancements, Arthrex surgical mobile lab provides a customizable learning experience. It brings a complete mobile lab fully equipped to train on surgical techniques. Dr. Gilmer travelled to Taos, New Mexico to teach a knee preservation lab to orthopedic surgeon fellows.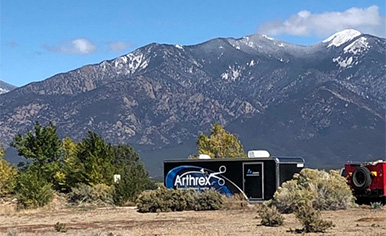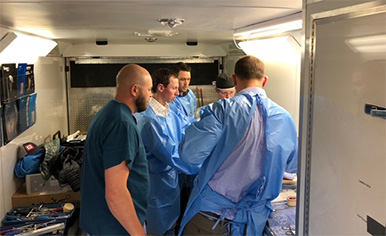 Dr. Gilmer and Sarah Lang, ATC, OTC published "Dual Motor Drill Continuously Measures Drilling Energy to Calculate Bone Density and Screw Pull-Out Force in Real Time" article. In it they discuss the benefits of real time bone density measurement and screw pull-out force before placing a screw.
August 2018
The course and lecture series on the practice of Orthopedics developed by orthopedic surgeons, Michael Karch, Timothy Crall, and Brian Gilmer, had its best turnout to date with over 60 participants August 16-18th at Mammoth Mountain's Main Lodge. We had Orthopedic Surgeons, PAs, Physical Therapist and Athletic Trainers in attendance. According to one of the surgeons attending this weekend "I learned more from this course than any other course I've been to!"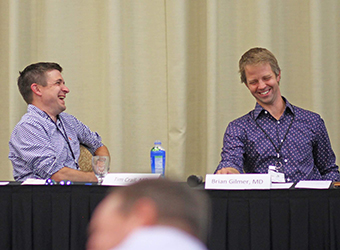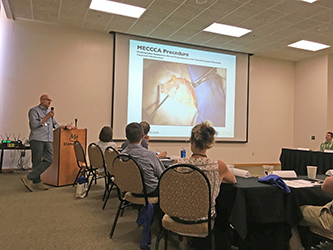 August 2018
Dr. Gilmer publishes editorial commentary in Arthroscopy journal. To review Dr. Gilmer's editorial on Goldilocks and the Three Grafts: Managing Tendon Harvest and Graft Length Problems in Autograft Anterior Cruciate Ligament Reconstruction click on the link.
July 2018
Karly Dawson, PA-C attended a Sports Medicine Physician Assistant Course hosted by Arthrex in Naples, FL this July. The conference brought in PAs from all over the U.S. to provide education and experience in treating common surgical knee and shoulder injuries. Lectures covered topics such as ligament reconstruction, shoulder stabilization, and graft preparation. The cadaver lab provided an opportunity to practice surgical techniques, including knee and shoulder arthroscopy, ACL and MPFL reconstruction, graft harvesting and preparation, meniscus repair, rotator cuff repair and bicep tenodesis, and AC reconstruction. Karly was very grateful and inspired to participate in this valuable learning opportunity.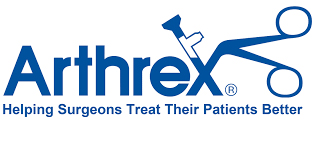 On Saturday, July 28th Ethan Simpson gave a presentation to the Trek Dirt Series Camp on injury prevention, risk management, and the mental factors in pushing the limit. The Trek Dirt Series Camp offers personalized instruction, professional programming, and an incredibly skilled and supportive coaching staff. The program is innovative, transformative, and exceptionally fun. The presentation was attended by seventy five motivated riders focused on improving their technical ability and training regime. Parallax served as a great venue to host this discussion.
Dr. Gilmer has been invited to join the Doximity Writer's Program. Doximity is an online social media organization for doctors and health care professionals. Dr. Gilmer's stories can be found at medium.com/@bbgilmer or through his facebook page Brian Gilmer, MD.
June 2018
Approximately 16-17 yrs ago Dr. Karch put my right hand back together. I fell off a roof from 20' & walked away with just a busted wrist, and partially separated AC joint. I continually think about how much I have to be thankful for from that accident.
Well I've had no issues, and have used this right hand in my daily construction trade. I am for ever grateful for your skilled hand -by giving me the ability to continue to passionately play my guitar, have a successful construction business all while still living an extremely dominate physical life style.
I've kept that x ray on my wall these last 16 years looking at it like a work of art all the while playing my guitar and reminding my self how quickly our lives can change and lose the ability to do what we love. As I've gotten older I've gained more perspective/appreciation on what's important and what I place value on. We all use our hands in this life, and with the work of your hands, my right one still gets to do what I love.
Here's a picture of your work, it always looked like art to me- just a little constant reminder to cherish what we can do and what we get to do in this world.
Thank you so much!!
-Bend, OR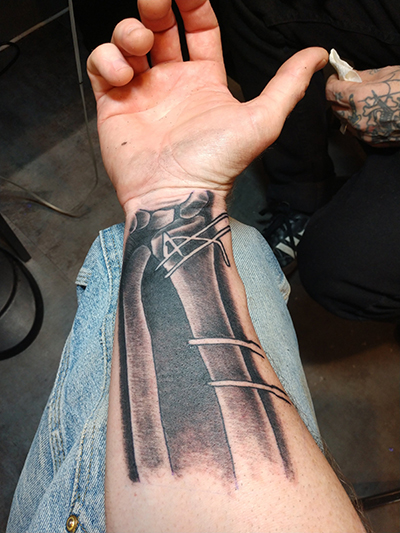 Our own Orthopedic Surgeon Michael Karch, was a featured speaker at a recent American Medical Association conference in Chicago on responses to Mass Casualty Incidents.
Dr. Karch is well versed in this field as he was one of the first physicians on site at Ground Zero on September 11, 2001. Building on his experience with 9/11 and his liaison with the US Military, Dr. Karch developed and led the very first civilian Forward Surgical Teams to international disaster zones.
Dr. Karch was also a co-recipient of the Adelina Award, the highest honor awarded for humanitarian work in the Philippines, for his work leading the Forward Surgical Team that deployed to Tacloban City in the Philippines just after the super storm Typhoon Haiyan (Yolanda) made landfall.4
Dr. Karch has received two letters of commendation from the President of the United States of America. Internationally, Dr. Karch is recognized for his instruction in mass casualty medicine based upon his real experiences in disaster zones.
We are beyond blessed to have Dr. Karch's knowledge and experience here at Mammoth Hospital!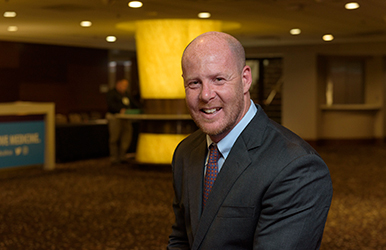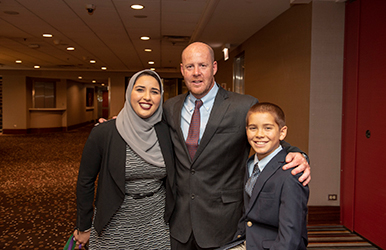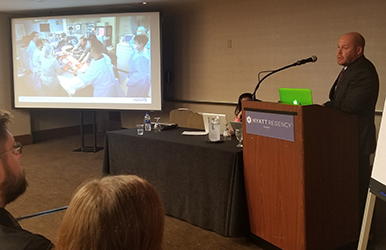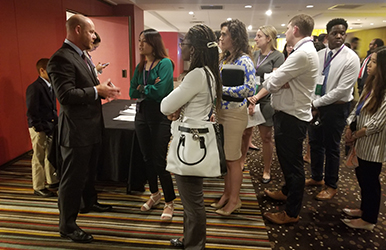 April 2018
Dr. Gilmer attended the Pacific Medical lab in Tracy, Ca. to practice some new techniques in orthobiologics. Lipogems, is a micro-fragmented tissue that is intended for the repair, replacement, cushion, and support of damaged or injured tissues. Be sure to check out the orthobiologics section to learn about Lipogems and PRP.
March 2018
Dr. Crall and Dr. Gilmer attended the Orthopedic Technology & Innovation Forum in San Diego, CA. Each year, Arthrex welcomes 360 world-renowned orthopedic surgeons for presentations and product demonstrations on the company's latest advances in sports medicine during the Orthopedic Technology & Innovation Forum (OTIF).
Our own Dr. Richard Brown just wrote his first novel! Not only that, all the proceeds from his book will be donated to his favorite charity- Doctors without borders. His novel can be found on Amazon. Congrats Dr. Brown!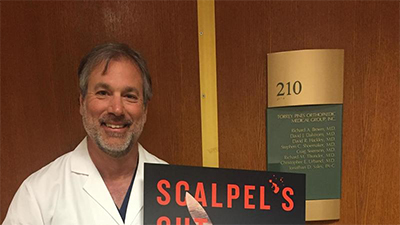 Thanks to Mammoth Hospital the Resident/Fellow Sports Course Scholarship is available again this year. 2 awards of up to $1000 are available to assist in travel and accomodations to attend the Mammoth Sports Course August 16-18. Please share with your residents and fellows interested in sports medicine and arthroscopy.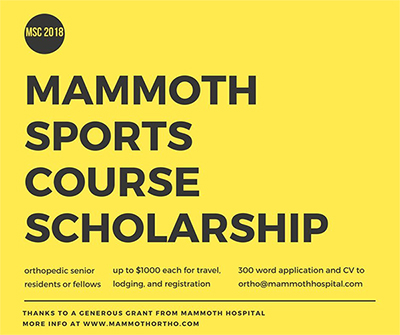 January 2018
Dr. Gilmer recently covered the Grand Prix Slopestyle held at Mammoth Mountain as the final U.S. Olympic skiers and snowboarders were selected to represent U.S. in PyeongChang for the 2018 Winter Olympics. Medical students, Dustin Porter, MD and Matthew Peters, BSc, shadowed Dr. Gilmer for team coverage.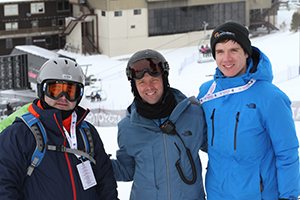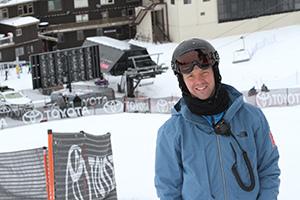 December 2017
Dr. Karch recently traveled to Davos, Switzerland where he is continuing his advanced studies in both Periprosthetic Fracture Management and Technique as well as Limb Salvage in Mass Casulty and Disaster/ Combat Environments.
The AO International Trauma Foundation is located in Davos and serves as the epicenter for orthopaedic trauma and joint reconstruction learning. This represents Karch's fifth trip to Davos for such instruction.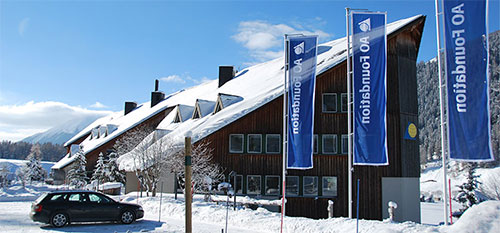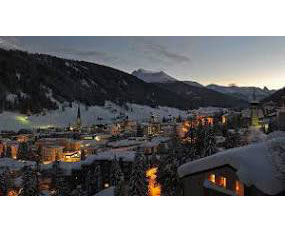 Dr. Crall recently traveled with the US Moguls Team to Ruka, Finland for the World Cup opener for the 2017-18 season.
Competition was in high gear as this was the first World Cup of the Olympic Year and points are being gathered for Olympic qualification.
The men's team sustained a blow, losing Olympic hopeful Tom Rowley to a knee injury in the Qualifiers. However the women's team had a good start with five athletes advancing to the finals, and Jaelin Kauf finishing 5th in the SuperFinals.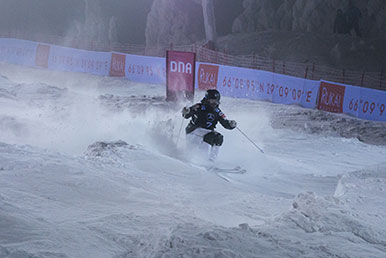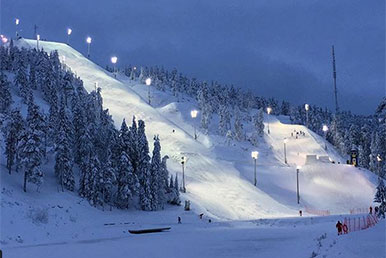 Dr. Gilmer joins Dr. Crall in achieving the Certificate of Additional Certification (CAQ) from the American Board of Orthopaedic Surgery in Sports Medicine. Based on evaluation of clinical knowledge and surgical case log review, the CAQ is the highest level of sub-specialty certification and is awarded to only a small fraction of all board certified orthopaedic surgeons in the United States.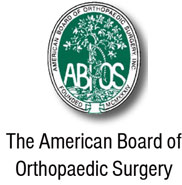 August, 2017
Dr. Gilmer published an editorial in Arthroscopy Journal regarding treatment of biceps tendon disease.
August 10-12, 2017
Mammoth Orthopedic Institute hosted the Second Annual Mammoth Sports Course, which was a great success once again.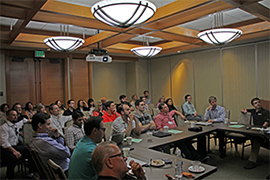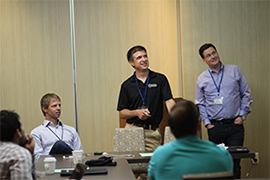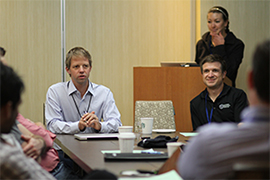 July, 2017
Wanted: Disaster Relief Orthopaedists
Dr. Michael Karch is calling for volunteers to aid in global disaster relief. Please see this press release from AAOS for more information.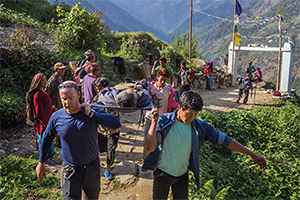 June, 2017
Dr. Gilmer publishes an Editorial Review for Arthroscopy Journal offering expert opinion on treatment of long head of the biceps tendon pathology.

May, 2017
Dr. Gilmer with his mentor Dr. Guttmann of Taos Orthopedic Institute publish an invited review on the diagnosis of biceps tendon problems in the new journal of the International Society of Arthroscopy, Knee Surgery, and Sports Medicine (ISAKOS). In it, they outline their approach to this challenging problem based on the latest medical evidence.

March, 2017
Dr. Karch publishes "Multi-Disciplinary Joint Replacement Team at Mammoth Hospital: Cura Personalis - Treating the Whole Patient" article.
Click here for more information
March 15, 2017
Dr. Gilmer publishes new technique for primary repair of the posterolateral corner (PLC) of the knee in Arthroscopy Techinques Journal. This technique uses smaller implants and preserves the patient's own tissue allowing for faster recovery.
The Mammoth Sports Course registration is now available!
Click here for more information.
December 2016
Dr. Gilmer met with the Rookie Ski Patrol Class from Mammoth Mountain to review and discuss traumatic injuries on the mountain and in the backcountry setting.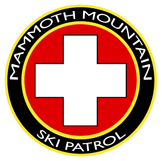 Dr. Crall in Ruka, Finland with the US Freestyle Moguls team for pre-world cup training camp. Keaton McCargo snags 3rd place for her first career world cup podium!
Dr. Crall attends MESS course for US Ski Team Physicians in Beaver Creek, CO. On-hill training with mock trauma scenarios for life-threatening ski and snowboarding accidents.
MOI hosts annual Synthes DePuy Trauma Refresher at the Westin Monache Resort
November 2016
Dr. Crall and Dr. Gilmer hosted a trauma refresher course covering operative treatment of distal humerus fractures, proximal humerus fractures, and tibial shaft fractures.
Members of the Mammoth Hospital operating room staff, and Mammoth Hospital Orthopedic SPORT clinic participated in this hands on dry lab activity.
Resources and findings for the course were generously donated by Depuy/Synthes.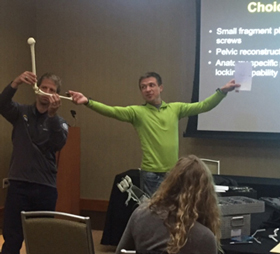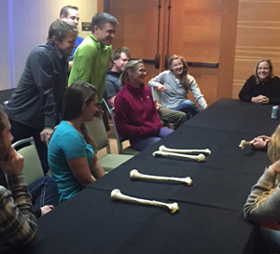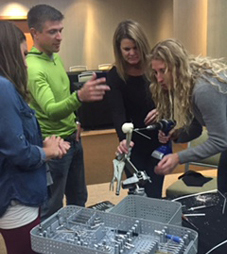 Dr. Gilmer invited to join the Editorial Board for Arthroscopy Journal
In consideration of his scientific reviewing work over the last 3 years Dr. Gilmer has been invited to join the Editorial Board for Arthroscopy: The Journal of Arthroscopic and Related Surgery.

Dr. Karch to present at Grand Rounds for Georgetown University
October 25, 2016
Dr. Karch will be presenting Grand Rounds at Georgetown University in Washington DC. His lecture titled, "Mass Casualty, Mass Shootings, and Terrorist Inflicted Injury Patterns for the Civilian Orthopaedic Surgeon" will draw on his experience gained in the September 11th Terrorist Attacks, as well as his relief efforts in the Phillipines and Nepal in the wake of natural disasters.
Dr. Crall presents at International Disaster & Austere Medicine Conference
September 21-24, 2016
Mammoth Orthopedic Institute presented for International Disaster & Austere Medicine Conference hosted by Mammoth Medical Missions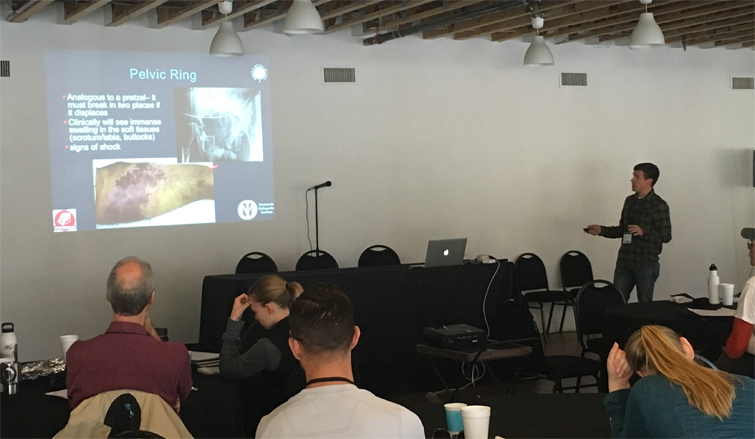 Dr. Gilmer teaches at University of Washington Arthroscopy Boot Camp
September 22, 2016
Dr. Gilmer was invited to instruct two days of lecture and lab at the University of Washington's Resident Arthroscopy Boot Camp in Portland,Oregon.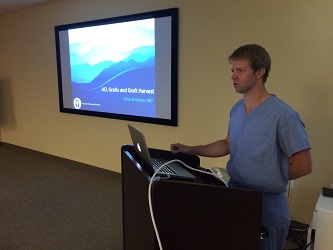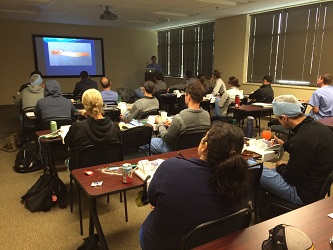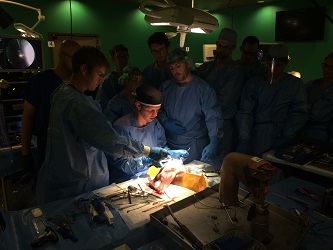 MOI Team Publishes Study on Improved Pain Relief After Total Knee Replacement
September 21, 2016
Drs. Parisky, Harkins, Karch and Gilmer's article titled as "Periarticular Liposomal Bupivicaine Injection Decreases Length of Stay, Pain Scores, and Opioid Usage After Total Knee Arthroplasty When Compared to Femoral Nerve Block" was accepted for publication in the Journal Progress in Orthopedic Science. The study confirmed the effectiveness of a new postoperative pain management regimen used at Mammoth Hospital to shorten length of hospital stay and decrease the need for narcotic pain medications after knee replacement surgery. Research associate Sarah Lang of the MOI Bishop team was fundamental in the success of the manuscript's publication.
Mammoth Orthopedic Institute Hosts First Annual Sports Medicine Course
August 25-27, 2016
Mammoth Orthopedic Institute in partnership with Mammoth Hospital recently hosted its first annual course and lecture series on the practice of Orthopedics developed by orthopedic surgeons, Michael Karch, Timothy Crall, and Brian Gilmer.
This "meeting of the minds" for all things orthopedics included participants from all over the country - doctors, nurses, physician assistants, physical therapists, and athletic trainers.
The goal of the Mammoth Sports Course wasn't merely to rehash the same PowerPoint presentations given by experts at various meetings, but to critically evaluate the indications, techniques, successes, and failures involved in the treatment of complex problems in which no clear evidence-based guidelines exist.
Reviews are in and have been overwhelmingly positive by all attendees, so you can count on our Mammoth Orthopedic Institute surgeons to build on this course in the years to come! Great work team!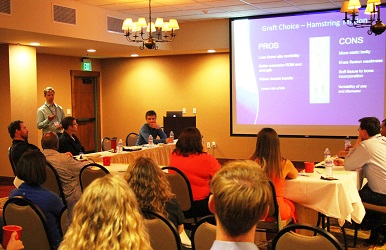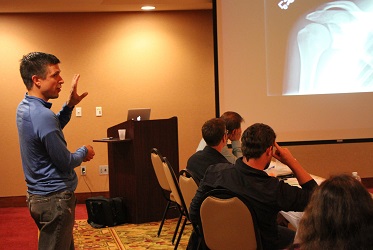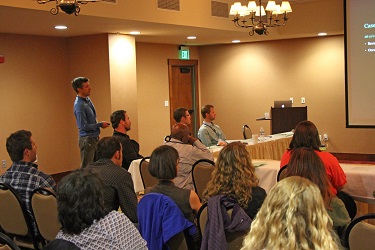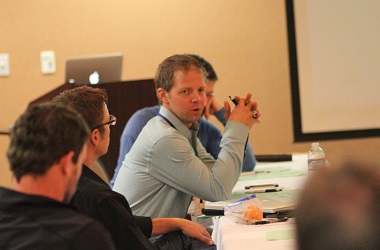 Bigger is not always better
Aug 30, 2016
Doctors usually think bigger hospitals offer better surgery. Turns out, we're wrong.
During surgical training I got a call from my mother with an unusually focused question. She had just returned from the doctor's office where she was told she needed to have her gallbladder removed. Her question to me was simple enough — "Where should I have my surgery?"
Like nearly every health care provider, I'm quite used to having family members ask for medical advice. Usually it is in other fields I do not practice, and I often guide them back to the doctor they're already seeing.
Read More
Mammoth Medical Missions Remote and Austere Medicine Course
The Mammoth Medical Missions annual Remote and Austere Medicine Course which was founded by Dr. Karch of Mammoth Orthopedic Institute will be held September 21-24 in Mammoth Lakes. For more information, please see the attached information sheet or visit the Mammoth Medical Missions website at www.mammothmedicalmissions.org