Sports Medicine Fellowship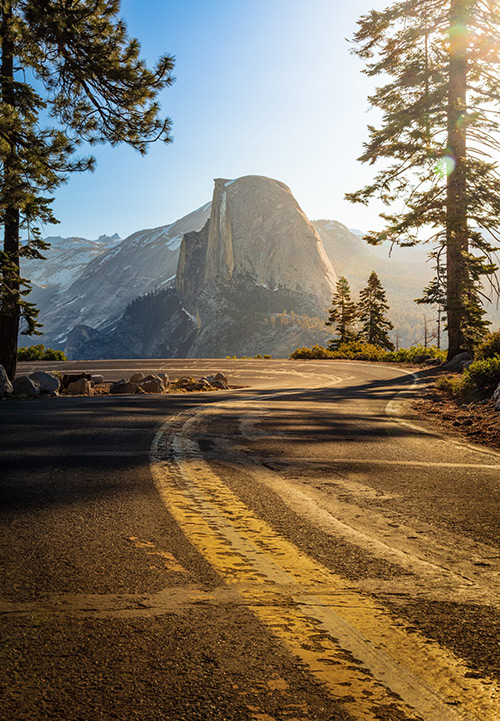 Photography courtesy of Dr. Tyler Williamson – Perfect Circles Photography – for more information or to purchase prints please visit – https://perfectcirclesphotography.com/
MOI Fellowship Program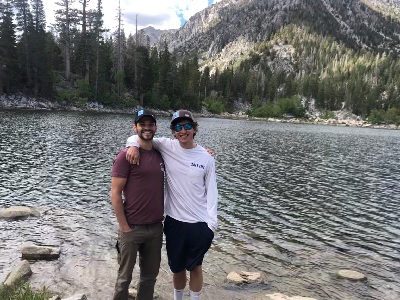 Mammoth Orthopedic Institute is a high-volume orthopedic practice specializing in arthroscopy and sports medicine. Approximately 1200 surgical procedures will be performed this year. The fellow will also serve as orthopedic consultant to the Mammoth High School as well as the Mammoth Mountain Ski and Snowboard Teams and US Ski and Snowboard Association Teams.
The Mammoth Orthopedic Institute Sports Medicine Fellowship Program is designed for board-eligible orthopedic surgeons who wish to specialize in Sports Medicine.
Our program accepts one Sports Medicine Fellow for rotation from August 1st- July 31st.
The fellowship was established 2022 by Dr. Brian Gilmer, Dr. Timothy Crall and Dr. Michael Karch.
Applicants must be eligible for a California medical license. Fluoroscopy license is required in California. All licensing fees and renewals are paid for by the Fellowship.
ACGME accredited since 2022.
In the fall of 2020, Drs. Gilmer and Crall entered into an agreement with the well-established Lake Tahoe Sports Medicine Fellowship. They provide additional educational and surgical skills to the Fellowship. The Fellows from Tahoe spend 3 months of their year in Mammoth Lakes, CA to gain additional clinical and surgical experience.
The MOI program is newly accredited. We have hosted fellows from the Lake Tahoe Barton sports medicine fellowship since 2020. Those fellows experience and feedback has prompted us to begin our own fellowship. As a new program we understand that there may be many questions you have prior to applying. If you would like to contact the program director for more information or to ask specific questions before applying please email - brian.gilmer@mammothhospital.com
MISSION STATEMENT
The mission of the Orthopedic Sports Medicine Fellowship is to develop and train outstanding clinicians and surgeons in the field of orthopedic sports medicine who will be expert team physicians and future leaders in the field of orthopedic sports medicine.
FELLOWS EDUCATION
Curriculum is structured around the AOSSM sports medicine guideline. A pre and post test are required.
Weekly Grand Rounds. Fellows will present a topic every 4-6 week.
Didactics include Case Conference, M&M and Journal Club,
Time and expenses for one sports medicine CME conference are provided
Anatomy/Cadaver labs are available twice yearly in Sacramento, CA.
Fellows will take approximately 4-6 days per month of independent call at Mammoth Hospital and will be compensated for this in addition to their salary.
TRAINING/SURGICAL FACILITIES
Mammoth Hospital- Mammoth Lake, CA
Mammoth Orthopedic Institute- Mammoth Lakes, CA and Bishop CA
RESEARCH
The fellow is required to participate in ongoing and original research in sports medicine. A Faculty member is available to assist in research and lab activities. Dedicated time is set aside each week for this purpose. The uniqueness of the Mammoth Lakes area allows for research into new and forthcoming treatment modalities for recreational injuries, overuse injuries and sports trauma.
As part of the research requirement, the Fellow will be responsible for completing at least one research project from start to finish. This process will be guided by the faculty who are well-versed in research methodology. This will ensure that the trainee learns the different facets of research study design, hypothesis testing, data analysis, etc. Additionally, the Fellow will participate in scheduled research meetings to present status updates on his/her project(s) and so the faculty will be able to monitor his/her progress and level of understanding of these research topics.
Our monthly journal clubs will be useful in honing the Fellow's skills in critical analysis of the published literature and new and emerging studies.
TEAM COVERAGE/RECREATIONAL MEDICAL COVERAGE
The Fellow will have ample opportunity to work with the many athletic teams of the local high school as well as Mammoth Mountain Ski and Snowboard Teams and US Ski and Snowboard Association Teams. S/he will be assigned to our local sports teams to serve as primary team physician at the start of the Fellowship year and will be expected to serve in that role for the entire year with supervision from faculty. For the Fellow, this will involve working closely with the school's head AT, having and injury clinic in the athletic training room and providing sideline coverage for which core faculty will be present or immediately available by phone for consultation. Football has the most significant number of injuries throughout the course of a season, which will give the Fellow numerous opportunities to learn not only sideline and clinical management of athletic injuries, but also the logistics of bring a team physician. On-snow coverage for Mammoth Mountain events will also be arranged (alpine races, slopestyle and halfpipe events) to include at least the Mammoth Grand Prix, an annual world cup event for Freeski and Snowboard. The ethical and professional considerations that come with the team physician's role within the athletic organization will also be an important learning opportunity.
EDUCATION AND GOALS
The Fellowship is focused on the orthopedic surgery sub-specialty fields of sports medicine and sports trauma. The clinical component of the Fellowship includes approximately 10-15 surgical cases per week and two days of clinical examination, diagnosis, and treatment in the office setting. Surgical cases are focused on knee arthroscopy, shoulder arthroscopy, shoulder and knee ligament reconstruction, and operative and non-operative treatment of extremity trauma.
Treatment of the aging athlete, including joint reconstruction and arthroplasty is an important component of the Fellowship.
There are three primary teaching attendings that assist and guide the Fellow. The fellows are evaluated using a Formative Evaluation model. The fellow learning will be monitored and will be provided ongoing feedback to improve their learning of patient care or other educational opportunities. Fellows will identify their strengths and weaknesses and target areas that need work.
EDUCATIONAL STIPENDS
The fellowship will pay for one education course during your 12 months here. Courses like Smith and Nephew and Arthrex are automatically approved as they are paid for by the vendor. Any other educational material needed by the Fellow will be reimbursed upon approval by the Program Director.
QUALIFICATIONS
Graduate of medical school in the United States/ Canada accredited by the Liaison Committee on Medical Education (LCME) or ECFMG medial school.
Graduate of a medical school in Osteopathic Medicine in the United States accredited by the American Osteopathic Association (AOA) and accredited by the ACGME, or soon to be accredited.
Graduate of an orthopedic residency program in the United States or Canada.
Completed all three steps of the USMLE prior to the start of the program.
APPLICATION PROCESS
In-person interviews for the 2025-2026 academic year will be February 2-3, 2024.
The Mammoth Orthopedic Institute Sports Medicine Fellowship Program participates in the SFMatch. Please apply for the 2023-2024 Fellowship here
Contact: Emma Scheidegger: emma.scheidegger@mammothhospital.com 760-872-7766
The use of the SF match Central Application Service (CAS) is mandatory for both program and applicants. Applicants are required to have the following documents in order to apply to programs:
CAS Application
CV
USMLE Step 1/COMLEX 1 or equivalent
Letter of Good Standing
Three Letters of Reference
Distribution list
If you have anything else you would like us to know about your application, such as a special interest in the area or our program, please email the program director at brian.gilmer@mammothhospital.com. We look forward to reviewing your application.
The recommended texts below provide a basic introduction to core principles in general orthopedics and sports medicine.
Netter's Concise Orthopaedic Anatomy by Jon C. Thompson
Handbook of Fractures by Joseph Zuckerman and Kenneth Koval
Brukner's and Khan's Clinical Sports Medicine
Copies of these texts are available for fellows to borrow from Mammoth Orthopedic Institute for use during your clinical rotation.
Additional online resources specific to surgical procedures are available at:
Sports Medicine -- www.arthrex.com
Orthopedic Trauma – www.aosurgery.org
Electronic access is available to relevant journals during the clinical rotation:
Arthroscopy: The Journal of Arthroscopy and Related Research
American Journal of Sports Medicine
Journal of Bone and Joint Surgery: American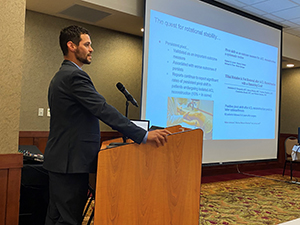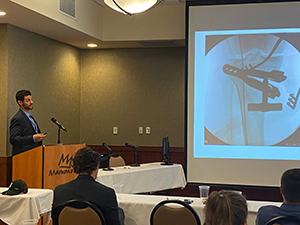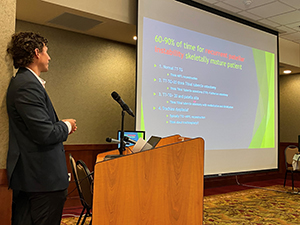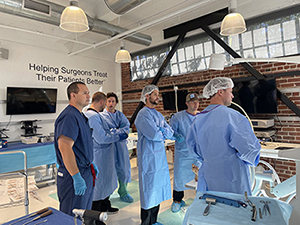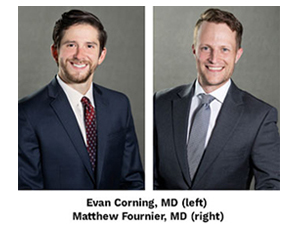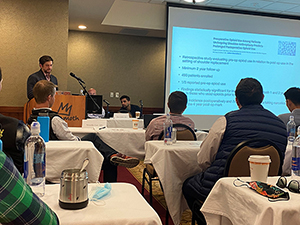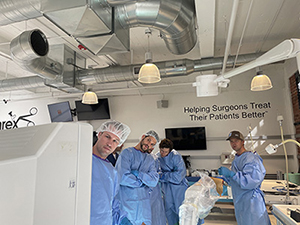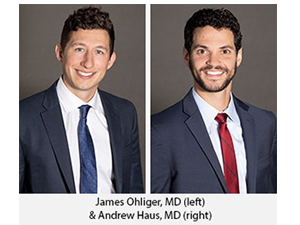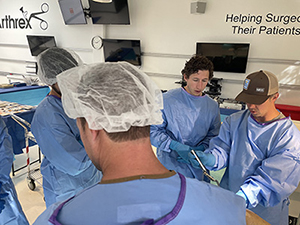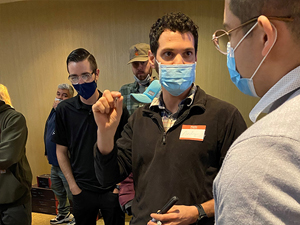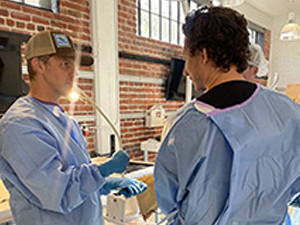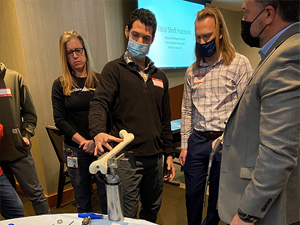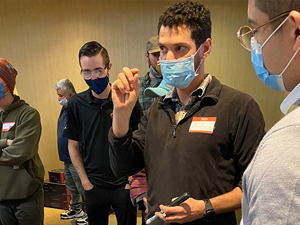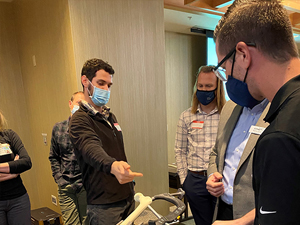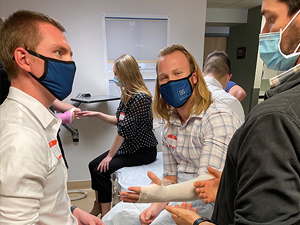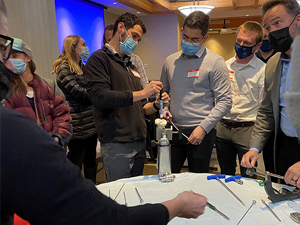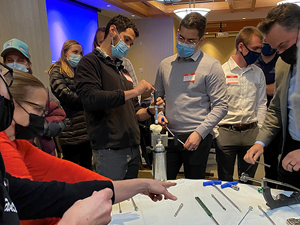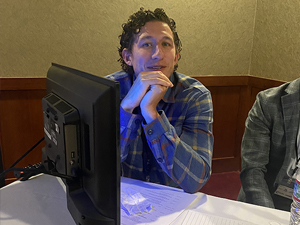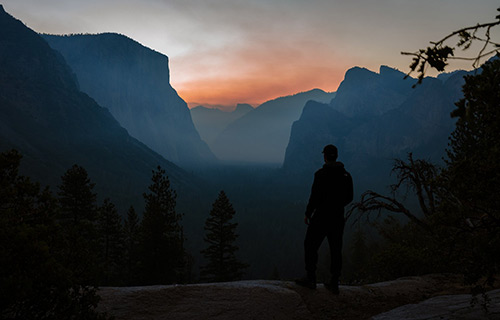 Photography courtesy of Dr. Tyler Williamson – Perfect Circles Photography – for more information or to purchase prints please visit – https://perfectcirclesphotography.com/