Preoperative Information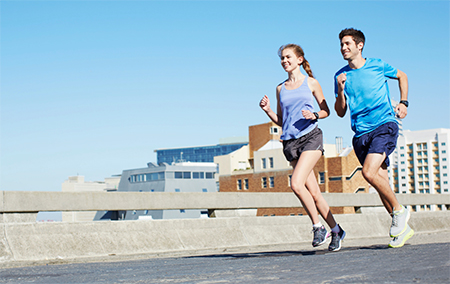 Preparing for Surgery
Once you and your doctor decide that surgery will help you, you will need to learn what to expect from the surgery and create a treatment plan for the best results afterward. Preparing mentally and physically for surgery is an important step toward a successful result. Understanding the process and your role in it will help you recover more quickly and have fewer problems.
Before your surgery date & time can be finalized, our policy is to obtain authorization from your insurance company.
Be sure you get all required tests before your surgery. The surgical staff can assist you with where you go to have these tests performed (if required).
A medical evaluation may be required, in some cases, before your surgery. If this is required by your surgeon you will be contacted by a PASS nurse to set up an appointment. During this call the nurse will review your medical history, medications, allergies, and pertinent surgical information if an appointment is not required.
You will need to arrange a ride home for the day of surgery as you will not be allowed to drive following anesthesia.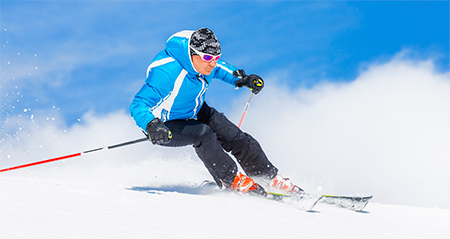 Checklist for Surgery:
Be careful not to get any cuts, scrapes, or bug bites near your surgical site. Please do not shave your surgical site prior to surgery.
Review instructions given to you by your surgeon for vitamins, herbal supplements, and anti-inflammatory medications.
Obtain durable equipment if needed for orthopedic surgeries (walker, crutches, wound/ice therapy).
Wear eyeglasses instead of contacts.
Bring dentures and container to hold them.
Working with Your Doctor
Before surgery, your doctor will perform a complete physical examination to make sure you don't have any conditions that could interfere with the surgery or the outcomes. Routine tests, such as blood tests and X-rays, may be performed a week before any major surgery.
Discuss any medications you are taking with your doctor and your family physician to see which ones you should stop taking before surgery
Discuss with your doctor about options for preparing for potential blood replacement, includes donating your own blood, medical interventions and other treatments, prior to surgery
If you are overweight, losing weight before surgery will help decrease the stress you place on your new joint. However, you should not diet during the month before your surgery
If you are taking aspirin or anti-inflammatory medications or warfarin or any drugs that increase the risk of bleeding, you will need to stop taking them one week before surgery to minimize bleeding
If you smoke, you should stop or cut down to reduce your surgery risks and improve your recovery
Have any tooth, gum, bladder or bowel problems treated before surgery to reduce the risk of infection later
Eat a well-balanced diet, supplemented by a daily multivitamin with iron
Report any infections to your surgeon. Surgery cannot be performed until all infections have cleared up
Arrange for someone to help out with everyday tasks like cooking, shopping and laundry
Put items that you use often within easy reach before surgery so you won't have to reach and bend as often
Remove all loose carpets and tape down electrical cords to avoid falls
Make sure you have a stable chair with a firm seat cushion, a firm back and two arms
Medications: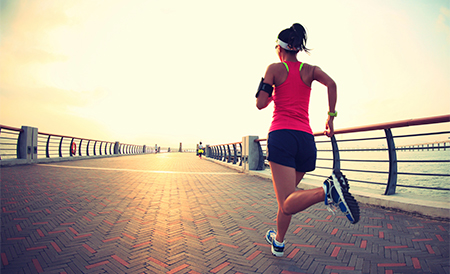 Make sure that you discuss with your physician the medications you are taking. Include all prescriptions, vitamins, herbal, dietary supplements, anti-inflammatory medications, and any anti-coagulants (also called blood thinners). If you are on anti-coagulants (blood thinners) you will need special instructions before surgery.
In your pre-op call/appointment a nurse will inform you of which medications to take the morning of surgery. If you are on insulin you will be given dose instructions the evening before your surgery.
In most cases, you will be given your post-op medication prescription(s) before you go into surgery. Your loved one can have this filled during your procedure time so that it is ready before your discharge from the hospital.
Preparing For Day Surgery
If you are having day surgery, remember the following:
Have someone available to take you home, you will not be able to drive for at least 24 hours
Do not drink or eat anything in the car on the trip home
The combination of anesthesia, food, and car motion can quite often cause nausea or vomiting. After arriving home, wait until you are hungry before trying to eat. Begin with a light meal and try to avoid greasy food for the first 24 hours
If you had surgery on an extremity (leg, knee, hand or elbow), keep that extremity elevated and use ice as directed. This will help decrease swelling and pain
Take your pain medicine as directed. Begin the pain medicine as you start getting uncomfortable, but before you are in severe pain. If you wait to take your pain medication until the pain is severe, you will have more difficulty in controlling the pain
Pre-Surgery "Diet":
IMPORTANT: If you do not follow this diet before your surgery, your surgery may be cancelled and scheduled for another time.
You may have clear fluids up to three hours before your surgery. You will be advised exactly of what time to stop drinking.
Examples of clear fluids: water, coffee/black tea (with NO cream, or milk), clear fruit juice (with NO pulp), clear carbonated beverage, Gatorade, or Jell-O (plain NO fruit)
No food after midnight. No candy, gum, or mints.
Evening Before Surgery:
Remove jewelry and any piercings.
Shower with Hibiclens if you are unable to shower in the morning.

This is an antiseptic/antimicrobial soap. This helps to decrease bacteria present on your skin which could cause an infection at surgical site.

A nurse will call after 4 p.m. to finalize your time to arrive at the hospital and give you your anticipated start time for surgery. They can also answer any last-minute questions you may have.
No food after midnight. No candy, gum, or mints.
Morning of Surgery:
Shower with Hibiclens.
Do not shave surgical area, do not use lotions or oils on your body after showering, and no makeup the day of surgery.
Take your medications the morning of surgery as instructed by your surgeon with a sip of water.
You may drink clear fluids up to three hours before surgery or as advised by the surgical staff.
Leave money, jewelry, and valuables at home.
Bring a book, magazine, crossword puzzle, or mobile device (Wi-Fi is available in the pre-op area).
Wear comfortable, loose clothing.
Bring your insurance card, ID, and Co-Pay if applicable.
Bring sleep apnea assists (CPAP, BIPAP), inhalers and medications if instructed to.
Bring walker, crutches, wound/ice therapy if you have them, if not they will be provided to you the day of surgery.
Arrival Time and Place:
Your time to arrive at the hospital and anticipated surgery time are different.
Please note your surgery time is only an estimate. Unfortunately, emergencies or unexpected circumstances may cause your surgery to start later than estimated. The surgery staff will make every effort to keep your surgery as close to the estimated time as possible.
You will check in at Admitting, and you will be escorted to the pre-op area where you will be prepared for surgery.
A perioperative staff member will call you with your time to arrive at the hospital the day before surgery after 4pm.
PASS Center Information
MRI Information
Knee Information
Shoulder Information
Joint Replacement Information
Hip
Thank you for choosing Mammoth Hospital for your surgical procedure.