Mammoth Medical Missions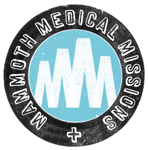 Mammoth Medical Missions (MMM) is a secular, nonprofit, non-governmental volunteer organization based in Mammoth Lakes, California, that provides medical, surgical and general health-care relief and education to underserved rural and mountain communities worldwide, as well as rapid emergency medical response and field triage in case of large-scale disaster and/or mass casualty.
MMM was founded by Dr. Karch who is a renowned expert and thought leader in the field of disaster medicine. MOI physicians continue to staff research and training arms of MMM as it grows and expands its mission of improving global health and disaster response.
For more information about MMM, please click here — www.mammothmedicalmissions.org