Stephen Knecht, MD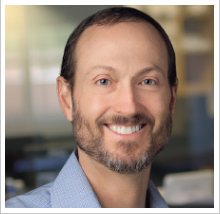 Care Team:
Physician Assistant-
Chelsea Brown, PA-C
Clinical Assistants-
Heather Roberts, MA
Specialties
Orthopedic Foot and Ankle Surgery
Orthopedic Trauma and Fracture Care
Nonsurgical and performance-based treatment of sports foot and ankle injuries
Areas of Interest
Dr. Knecht is a board certified orthopedic surgeon with fellowship specialty training in foot and ankle disorders and orthopedic trauma. His conservative approach to the treatment of musculoskeletal issues prioritizes patient education and collaborative decision making. He utilizes a holistic approach in treating patients of all ages that includes physical therapy and strengthening modalities, orthotics and bracing, nutritional optimization, and when necessary, surgical solutions. Dr. Knecht's clinical interests include treatment of ankle and foot trauma, overuse and running injuries, tendon and ligamentous injuries, bunions and hammer toes, neuromas, tarsal tunnel syndrome, arthritis of the foot and ankle, and complex deformities.
Board Certification
American Board of Orthopaedic Surgery
Education
Oberlin College, Oberlin, OH, Bachelor of Science.
New York Medical College, Valhalla, NY, Doctorate of Medicine.
Orthopedic Training
Orthopedic Surgery Residency, University of Iowa Department of Orthopaedics, Iowa City, Iowa.
Orthopedic Foot and Ankle Fellowship, Royal North Shore Hospital, Sydney, Australia.
Orthopedic Trauma Fellowship, Auckland Hospital, Auckland, New Zealand.
Biography
Dr. Knecht grew up in south eastern Idaho where he developed a love for the mountains and outdoor sports and recreation. Through ski racing and family hiking and camping trips, he spent much of his younger years in the Teton and Wasatch mountain ranges. His education and training took him all over the country and then to Australia and New Zealand, but ultimately, he landed in Flagstaff, AZ where he built a busy foot and ankle orthopedic practice as the only fellowship trained orthopedist in Northern Arizona. He met his wife Kristi, a critical care nurse, in Flagstaff where they have since been blessed with two wonderful kids. After fifteen years of practice in Flagstaff, they decided it was time to take on the next big life adventure. Seeking a job in a small town nestled in big mountains brought them to Mammoth Lakes, CA, and after a four-day-long interview with the local orthopedic and hospital community, in a white out blizzard, they were certain this was the right move! Dr. Knecht and his family are very excited to be a part of Mammoth Lakes. This small closely knit community with strong family values and a healthy outdoor lifestyle has already captured their hearts. In their free time, they love trail running, mountain and road biking, surfing, skiing, and family camping trips. They have found additional fulfillment being a part of multiple orthopedic mission trips to Nicaragua and Guatemala, treating adult and pediatric lower extremity conditions and deformities in medically underserved areas.
Honors and Awards
Alpha Omega Alpha Medical Honors Society.
Professional memberships
American Academy of Orthopaedic Surgeons.
American Orthopaedic Foot & Ankle Society.
Personal Statement
"My passion is orthopedic medicine and the people it helps. I focus on spending time with my patients, getting to know them, and creating positive relationships with them. The process of diagnosis, education, and ultimately recovery from an injury or condition becomes such a rewarding journey for both physician and patient when it culminates from a trusting interaction and open dialogue."