Dr Gilmer Testimonials
I broke my left shoulder mid January this year at June during the "big dump". Last run of the day of course. Broke humeral head off shaft. Dr. Gilmer fixed me up that night. Great reduction and placement of plate and screws. Made the ride back to LA next day a lot easier knowing I had great hands taking care of my fracture. Living in physical therapy land now slowly getting back to full range of motion. My follow up, post op surgeon here in Los Angeles even said when first saw X-ray that Dr. Gilmer did an excellent job. Thank you Dr. Gilmer for making an otherwise bad situation the best it could be. Also, the staff at Mammoth Hospital were amazing. Lucky to have you and the rest of your colleagues and staff to take great care of hacks like me!
Los Angeles, CA
We're so thankful for all Dr. Gilmer and his team has done for our daughter! After having surgery on both knees, she is back on the court competing at the high school level!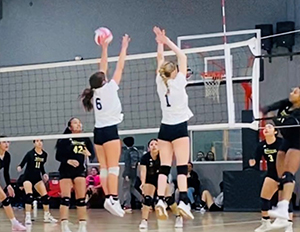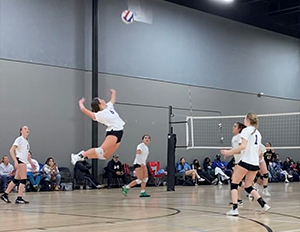 Ridgecrest, Ca
Dr. Gilmer ,
You performed wrist surgery on my wife in July, she is doing very well. After reviewing the x-rays, the doctor remarked that the person who did the surgery "knew what he was doing". We have no doubt of this.
We are both very grateful for your efforts and want to than you as well as all of the staff.
Palm Desert, Ca
Thanks again for giving me the ability to continue playing my sports to my fullest potential. Y'all are amazing!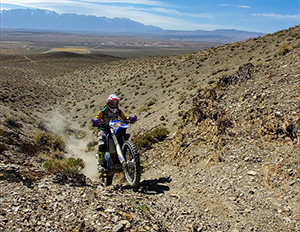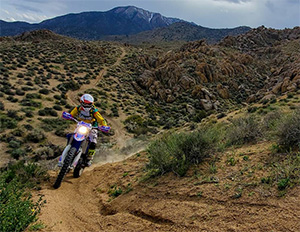 Bishop, CA
I was recently bought into emergency at Mammoth Hospital for a broken elbow after a skiing incident. I wanted to send an email to say a very sincere thank you to Dr. Karch, Dr. Gilmer, Jen & all the nurses and staff at Mammoth Hospital for the incredible care you gave me.
As an Australian on the other side of the world having emergency surgery you all made me feel incredibly welcome, safe, and cared for and I really appreciate it. Thank you to the doctors for the amazing work they did repairing my elbow and to the nurses for the constant care, dedication, and entertainment!
Australia
Dr Gilmer,
When other doctors in the area misdiagnosed or dismissed me, Dr. Gilmer at Mammoth Ortho did not! He's extremely knowledgeable and was very detailed answering my concerns and questions. He fixed my knee for good! Dr. Gilmer, the admin staff, the medical staff and the physical therapists at Mammoth Ortho are super intelligent, friendly, and made me feel genuinely cared for! They are truly the best!!! I've never been so satisfied with my medical care!
Bishop, CA
Dr Gilmer, I am now at 100% weight-bearing and getting around without a limp, no crutch, no cane after my severe tibial plateau fracture I am so happy all my progress. Thank you for your wonderful care, treatment, and skill set. I am very grateful and impressed.
Mammoth Lakes, CA
Dr. Gilmer, I got a filled bakers cyst that needed to get drained. Luckily, Dr. Gilmer had a break between 2 surgeries and came down to ER and drained it. I told Dr. Gilmer about the concerns with my knee and that my "home doctor" suggested to think about a knee replacement. Dr. Gilmer did a drawing of my condition and explained a solution that does not need a knee replacement for my issue. I just turned 52, and this news gave me a boost. I cannot wait to go back and get taken care of my issue by Dr. Gilmer. 100% professional, with life changing solutions.
I was referred to Dr. Gilmer by another doctor who was visiting for a conference. He asked why I was limping and I explained I was having knee surgery. He said If I had any surgeon other than Dr. Gilmer, cancel my previous one and become Dr. Gilmer's patient. That same day I made the arrangements to change. Dr. Gilmer is the best doctor by far, he is personable, compassionate and extremely knowledgeable. It was amazing to experience a doctor with such great confidence and humility. HE IS AMAZING! Before and after the surgery, he was very comforting and made certain I knew I could contact him any time if necessary. During my follow up appointment, he was pleased with my progress as I am. Honestly I could have stayed and chatted with him about anything, That's just how easy he is to speak with and don't let his youthful appearance fool you, I will refer him to anyone and everyone I come in contact with . What a great source of knowledge, skill and confidence.
Mammoth Lakes, CA
Dr. Gilmer, This summer you inserted three screws in my left femur after I fell off my bike. Now, 6 weeks on, I have long discarded my walker and am getting around with minimum discomfort. Also, the initial insurance concerns have been resolved. So I would just like to say how happy I am with the outcome of my surgery and how grateful I am to you and all the hospital staff for the care and attention I received.
Sacramento, CA
Dr. Gilmer, Thank you for the great work in repairing my shoulder. Everything seems like it is going well, I have limited pain that can be mitigated by Aleve, and I could not have asked for a more professional response to my accident. Thanks!
San Diego, CA
Dr. Gilmer, I really appreciate all of your help with my last couple surgeries. I felt like I was in great hands throughout the entire process. You and your teams provide top notch service. Thank you for getting me back on my bike.
Mammoth Lakes, CA
I am 5 weeks out of my left shoulder surgery today and I feel great! I just want to say thank you to your whole tear. I have spent a solid 30 years pushing my body to the extreme. Enduring countless high speed, "rag doll" wrecks, massive full body landing compressions and endless amounts of soft tissue damage. I had kind of blocked out all of the days, weeks and even months at times, I have spent laid up recovering over the years without visits to the Dr. for images and proper medical evaluation. I am blessed and very grateful to have such a knowledgeable staff of professionals as yourselves to help put me back together. I feel compelled to acknowledge your individual years of study and dedication to your fields of expertise. I have been in the presence of many Doctor's, physical therapist's and healer's, of all types over the years. You are all, in my eyes, second to none and true elite medical professionals! Thank you!
Mammoth Lakes, CA
Dear Dr. Gilmer,
Our family is beyond grateful to have found such a wonderful orthopedic surgeon to care for our children. We never expected that 2 of our sons would injure their knees (torn ACL and PCL) just weeks apart and need surgery. Both you and your staff, especially Sarah Lang, ATC made the process so smooth to navigate. When we needed to reach out post surgery your response was always quick and reassuring. Both of our sons have healed well and are back to sports and doing what they love. Just 9 months after surgery, one (16 yo) was back on the football field, matched up against athletes twice his size, and going strong as ever. The other, (13 yo) is back at basketball and looking forward to his baseball season. Your expertise and dedication to your patients has made this possible and we cannot thank you enough!
Ridgecrest, CA
Dr. Gilmer,
Thank you so for fixing my broken leg! I can honestly say when it first happened I thought I'd never walk again. Thanks to the universe and my luckiest stars I got you as my surgeon and you were able to put me back together again! Thank you for your knowledge and talent. I am beyond grateful for you. Thank you for all the hard work you've put in! You truly are the best surgeon ever!
Bakersfield, CA
Dr. Gilmer,
Thank you so for fixing my broken leg! I can honestly say when it first happened I thought I'd never walk again. Thanks to the universe and my luckiest stars I got you as my surgeon and you were able to put me back together again! Thank you for your knowledge and talent. I am beyond grateful for you. Thank you for all the hard work you've put in! You truly are the best surgeon ever!
San Diego, CA
Thank you Dr. Gilmer! My ankle feels so much better than it did prior to surgery. It actually feels better than it has in years. Thanks for doing such a great job.
Coleville, CA
I wanted to say thank you for everything you did helping me from my injury back in 2018 (surgery, post-op) . I have never broken anything before, but am happy that when I did I was in such great hands at Mammoth Hospital. I am very happy to be back in Mammoth and getting the help I need. It's good to have someone tell me that there is a reason for the discomfort that I have been having this past summer with my injury. Now I can focus on recovery again and getting back to feeling 100%!
Mammoth Lakes, CA
Dr. Gilmer, I have wanted to stop by and say thank you, but I know your time is precious. Your recommendation not to operate after I (post surgery) fell on ice and broke my humorous was spot on. My range of motion might even blow you away (it does me) … almost nothing I can't do. THANK YOU.
Mammoth Lakes, CA
I have been up here since mid-June and injured a knee in mid-July. I saw Dr. Brian Gilmer who gave me the diagnosis and recommended physical therapy. I have been involved in health care most of my life. I know what "caring" is all about. I want to compliment Mammoth Orthopedic Institute on the culture that you folks have. Not only have I appreciated working with Dr. Gilmer, but Julie, Andrew, and Ellen in Physical Therapy, have also been a pleasure to work with. Thank you for not only the licensed team, but your support staff as well. They are also well above the norm.
I was training for the Ironman 70.3 Worlds Championships in September. Unfortunately, I won't be able to do the race now because of the injury and the missed training sessions. However, if it weren't for the injury I would have never had the great experience working with your team. So, I guess that it is true: "In every adversity there is the seed of an equal or greater benefit". There will always be another race.
San Diego, CA
Dr. Gilmer, thank you so much for fixing my knee. You will forever be on my "good Guy" list. I am so grateful my knee is healing so well.
Bishop, CA
I just wanted to thank you for doing my hamstring surgery. I think you are a diligent surgeon and I appreciate the time you spent with me answering questions. I also appreciate your caring attitude towards me as your patient. You definitely do a good job and you are very skilled. I hope you continue to enjoy surgery for many years. I look forward to swimming and hiking and skiing again and just getting back out there and walking! We have lived in Eastern Sierra for 17 years and really enjoy the outdoors and the majestic mountains!
Crowley, CA
Hi Dr. Gilmer,
I received your voice mail yesterday and want to thank you for sending me for the ultrasound on Monday. Kind of scary to know there is a blood clot in my leg but happy its being taken care of with blood thinners. Very glad we stayed the extra day in Bishop and headed for home on Tuesday. We arrived back home in Arizona yesterday and now can get used to a "new normal".
I want to Thank you so much for everything! One of the worst things happening while on vacation came with the wonderful care of everyone in Mammoth. Rescue team, hospital staff and especially you. Always made me feel comfortable and explained everything so I could understand. I can't thank you enough!
Buckeye, AZ
Good morning Dr Gilmer and team!
Thank you very much for the care & comfort you gave our son Ben yesterday! I appreciate you being time-sensitive to our situation and scheduling his surgery so promptly.
He's doing great this morning, and ready to make the drive to Torrance and recover at home. We just want you to know that we thank you and your surgical team for the excellent, top-notch service. We always felt we were in the best hands with y'all. Best Regards.
Torrance, CA
Dr. Gilmer,
Thank you from the bottom of my heart and from my left tibia and fibula, for all your amazing knowledge as a surgeon. Most importantly, thank you for you gentle touch, amazingly reassuring voice, and ability to make a rather grave, traumatic situation a much more manageable one. From the moment you entered my ER room I knew I was going to receive remarkable care. Your warm smile, strong handshake, and open desire to learn a bit about me and to allow me to ask questions of you, was truly a different approach from any other I have seen in most hospital settings. Thank you for putting me back together, answering ever so many questions, being available to my family, as well as to me and for helping me to put a smile on my face by bringing your absolutely beautiful daughter on rounds! You are a GEM of a human being! A surgeon like you, is RARE to find. I am filled with ever so much gratitude.
Dr. Gilmer,
Hi! I recently had my 12 week follow-up meeting with Dr. Yau here in Santa Barbara. Additional x-rays were taken and Dr. Yau had me perform a series of motions with my left arm and shoulder. He pronounced me as having made good improvement in both range of motion and reduction of pain. X-rays look good. Apparently, I am slightly ahead of the rehab curve. I do my routine of 10-12 rehab exercises twice every day. My focus, from my shoulder-experienced PT guy, is on reps and good form, not increasing resistance, weight, or pain. I seem to be responding well to this focus. At the current rate of my progress, I should be close to "normal" (at least from outward appearances) sometime in early June. Dr. Yau is cautiously optimistic that I will not need future surgical adjustments of the plate and screws. He is planning to review my progress in six week increments until the end of the summer, with one or two meetings in the fall thru December. And yes, I do have a ski trip planned to Mammoth next January on the anniversary of my injury.
Again, I say a great big THANK YOU! You and the team at Mammoth Hospital have done an outstanding job at piecing me back together. I am probably now at about 80% of my recovery thanks to you; on my way to as close to 100% as possible later this year (yes, the last few increments of improvement take as much time and work as the large chunks of improvement in the earlier stages).
Please give my best to your whole team there,
—Santa Barbara, CA
Dr. Gilmer,
A Day in the Life of Raising a Female Ski Racer... Yesterday our daughter came home joking about the noises coming out of mostly her left knee while squatting - apparently one of the coaches asked ... who's making that noise? Anastasia claimed it proudly. "That's not natural" was his response. We rang the Orthopedic Clinic first thing this morning, the doctor insisted I grab her out of school and bring her in, met with US Ski & Snowboard Team Dr. Brian Gilmer, who was AMAZING! He explained that her left patella wasn't tracking correctly and that she needed to adjust how she trains, from stance to focus in order to train the muscles to keep her patella's in place. He then mentioned that she has the same build as some of the Greatest Ski Racers, but she needs to make sure that she focuses on her core as well as her knees. He had the support staff tape the knee, knowing she was training this afternoon and finished with ... "We are here for you whenever you need us." The most important thing is that you are able to Ski. Wow! Thank You!
—Mammoth Lakes, Ca
Dr. Gilmer,
You are an amazing, ethical human. Courageous. Kudos to you for your superb care. The physician with whom I am following up was very complimentary of your surgical work. It has been remarkable to have such extensive injury, good work, and to recover so quickly. Thank you again.
—Tucson, AZ
Dr. Gilmer,
Thank you so much! You are awesome. Top of the line. I will only plan to get hurt in Mammoth from now on!
—Thousand Oaks, CA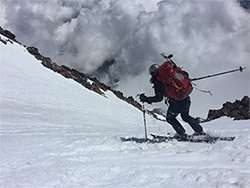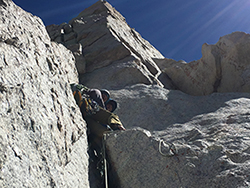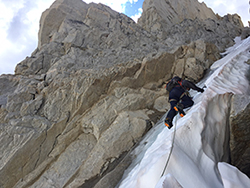 I just wanted to email you to let you know that my knee is working great. Since Surgery I have been skiing, climbing, kayaking, and mountain biking and hope to soon return my my previous fitness level. I attached a couple pictures of skiing in July and climbing in September! I really appreciate your care and willingness to respond to my emails! Thanks so much for being an awesome surgeon!
—Mammoth Lakes, CA
Hey Doc,
I went out to the mountain for the first time this weekend and I was able to do everything and rode heavy powder, no soreness, or pain. I wanted to thank you because I rode better than I had been before surgery and the hamstring is doing amazing! I am stretching a lot before I ride, and doing a bit of yoga.
Thanks doc!!!!
—Mammoth Lakes, CA
It has been 11 months since the incident but I am still very grateful of the care provided by the Mammoth team and Dr Gilmer – particularly being half the world away from home.
—Australia
Hi Dr Gilmer.
You took excellent care of me with my fracture.
I feel very blessed by all the great people who took care of me. Thanks again.
—Loma Linda, CA
Dr. Gilmer,
I would like to thank you and everyone else who took care of me. Everyone was so nice and I appreciate all the kindness.
Thank again for all your help
Oakland, CA
I just have to tell you that you are the best!
—June Lake, CA
I just wanted to thank you guys and your crew for all the extremely professional help and care. I feel so happy and lucky that I landed in such capable hands, and that people like you made the decision in life to help other people.
—Bishop, CA
Thank you so much Dr. Gilmer for all your help.
—Los Angeles, CA
Dear Dr. Gilmer. I just wanted to take a moment to thank you again for the excellent and compassionate care you gave to our son with his broken arm. I feel so fortunate that it was you who happened to be the ortho doc on call when we came into the emergency room with him that morning. I am convinced that the care he received from you allowed him to recover as quickly and completely as possible from his injury. Thank you for the kindness you showed him – and for your thoughtfulness in his care. It is refreshing to see a doctor who is so patient centered, conscientious, and not driven by ego. We will always think of you fondly and will always be grateful for your care.
—Taos, NM
We both want to thank you for the first rate job. Many more folks like my wife will benefit from your skilled hands.
—Tucson, AZ
I am sending you a thank you for all of your help with healing my injuries —you are a wonderful doctor.
—Fish Camp, CA
Hey Dr Gilmer,
Wanted to thank you again for taking such good care of me. This is pretty scary and I felt really comfortable and in very good hands.
—Beverly Hills CA